Thomson Reuters has unveiled a study of global most innovative companies. 'Top 100 Global Innovators' include such brand owners as Procter & Gamble, 3M, Apple and Intel.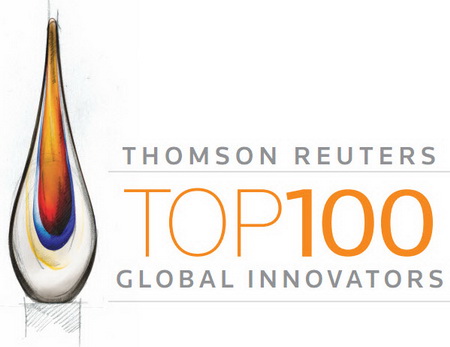 Photo: Thomson Reuters Innovative Brands research cover, a snapshot
Thomson Reuters researched the companies in accordance with their number of patents received in the last three years, whether these were protected in key markets, and how often they were cited by other firms, says Warc.
The rankings feature 14 groups from the semiconductor and electronics components sector with the highest figure of any industry that include such top companies as Intel, Sharp, Samsung and Qualcomm. Computer hardware specialists sector has 11 companies including HP, Toshiba and Xerox.
Besides, there are 13 chemicals producers in the charts, including 3M, Chevron and Dow Chemicals, while the consumer products segment features Procter & Gamble, L'Oréal and Unilever and 9 companies in total.
The categorization was also made by region. North America leads with 40% of the enterprises excelling in R&D, Asia accounts with 31% (Japan yielded 27 %. Followed by South Korea, with 4% of the companies) and Europe has 29% with France as the innovation leader that owns 11 headquartered. Sweden has 9 enterprises, while Germany and Netherlands have 4 organizations each.
«The lack of companies from China is noteworthy and underscores the fact that although China is leading the world in patent volume, quantity does not equate to influence and quality,» the report said.
While Asia's predominant industry is Hardware Computing Manufacturing, Europe benefits from Machine Manufacturing and America from Electronic Component Manufacturing.
According to the research the 100 best-performing R&D operators worldwide created over 400,000 new jobs last year and rose their average revenues by 12.9% in 2010.
The full study can be downloaded here.