Volkswagen celebrates 35 years of its iconic Golf GTI transforming anniversary edition model into a 'time machine'. Golf GTI is VW's much loved model and to mark the significant milestone, Volkswagen has rolled out a special online campaign created by DDB UK.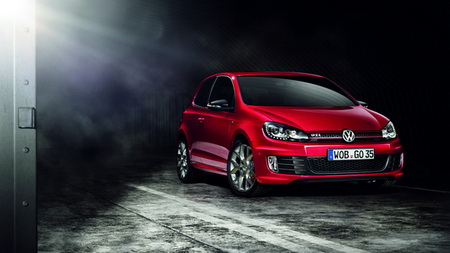 Photo: Golf GTI 35 anniversary edition, by Volkswagen
The upgraded Golf GTI 'time machine' appears in a video where people have gathered to applause the new edition The live audience is introduced to the new car by television and radio presenter, Amanda Stretton, and the Golf GTI's engineers. As visitors observe the car test drive, the vehicle disappears. To be continued…says the video.
Viewers can then follow the journey of the Golf GTI 'time machine' through a series of videos on Facebook. The first shows the time travelling car appear at Volkswagen's German headquarters at Wolfsburg in 1976, where the Golf GTI 'time travel' journey begins. Users also have a chance to win a souvenir from the past, a Polaroid OneStep 600 camera and get more information on the past times including what was broadcast on the radio in 1986.
Nigel Brotherton, National Communications Manager at Volkswagen said: "What we love about the GTI time travel campaign is that it not only reflects the unique personality and heritage of the brand but our creative relationship with DDB. The event perfectly celebrated the heritage of our much loved GTI, while warmly welcoming the new Edition 35 to the UK."
In Netherlands, VW has launched a new campaign that  was entitled VW Fanwagen and also blends present and past.