Branding & packaging design consultancy CARTILS has redesigned packaging and set out a strategy to reinforce the super-premium positioning of one of the world's most premium vodkas — Snow Queen. The team have increased the brand impact of the Snow Queen identity by refining the details that are present in the main illustration such as the dress and the hair. The snowstorm in the dress signifies the elegance and refreshing purity of the Snow Queen brand, whereas the interlinking 'S' and 'Q' letters reinforce the strong branding message.
The bottle shape was slightly increased in height and the closure was changed to a cork to ensure the super-premium positioning. The shoulders were raised to create a prouder, more royal image, while the thin neck of the new bottle clearly shows the elegance and delicateness of Snow Queen.
CARTILS has also designed a giftbox for the vodka brand to be sold at Selfridges and Harrods in the UK.
Christiaan Huynen, Group Director of Marketing & Business Development at CARTILS says, "We thoroughly enjoyed working with Snow Queen, and we believe that the evolutionary update is a great step for the brand, reinforcing all of the existing values. We are proud to cooperate, and come to great results together with such an important client."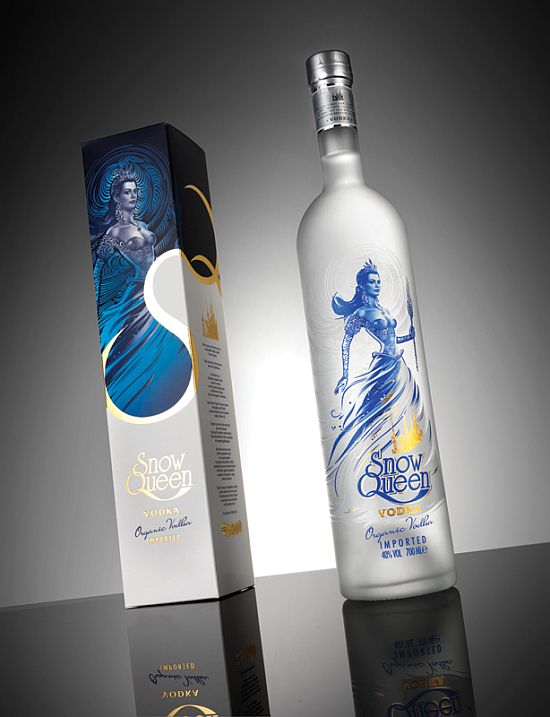 Photo: redesigned packaging for the Snow Queen Vodka