illy is currently showcasing the 'Timbaland Presents BollyDoll' exhibit during Art Basel Miami Beach at The Betsy hotel, South Beach.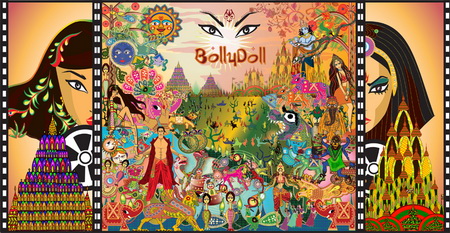 Photo: BollyDoll illustration by Amrita Sen, from illypresentsbollydoll.com

«Our mission is to enhance people's lives through sensory pleasure and intellectual involvement. This is what we aim to do with every cup of illy coffee,» said Andrea Illy, Chairman and Chief Executive of illycaffe. «The collaboration with Timbaland and BollyDoll is one that brings the artwork to life in new and exciting ways and pushes the boundaries of art, music and cultural collaboration.»
illy premium coffee brand is well known for its passionate attitude to art. illy's Art Collection features limited-edition cups created by more than 70 artists including Anish Kapoor, Marina Abramovic, Jeff Koons, Robert Rauschenberg, Julian Schnabel and the new collection by Francesco Clemente.  The brand also owns Galleria illy, a temporary arts space showcasing visual artists, filmmakers, authors and musicians.
The collaboration with Timbaland and artist, singer and BollyDoll creator Amrita Sen includes exhibited illustrations for sale and a live performance with the Bollydolls in the B Bar at The Betsy hotel.
Amrita has combined classical Indian traditions with multimedia pop art. The illustrations unveil delicate precision of Indian jewelry in a close-up while at a distance, the images remind of the colorful Bollywood.
BollyDoll project tells a story of two girls living in a supernatural, otherworldly setting and explore themselves and the world. Producer Laura Alfieri, who creates art shows, performances and installations throughout the world, is currently planning a global tour of the BollyDoll exhibit.
illy has launched a dedicated web site which provides users with images and the BollyDoll music including Timbaland's single 'Pass At Me' featuring BollyDoll. Consumers can also enter to win illy's Miami Winter Getaway, a limited-edition signed print from Amrita Sen and the ultimate illy espresso machine package.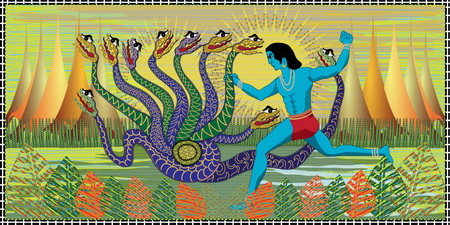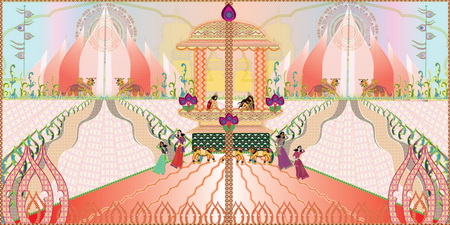 Photos: BollyDoll illustrations by Amrita Sen, from illypresentsbollydoll.com