Toyota claims to be one of the most innovative automakers in the world presenting the Fun-Vii, which stands for 'vehicle interactive internet.' The new concept car has a bodyshell made of touch-screen panels that makes it possible for the driver to change the pattern on display.  By touching the panels, a driver can also connect the car to the dealership's website for a check-up.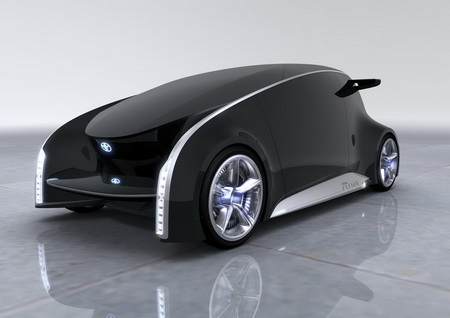 Photo: Fun-Vii concept, from www.autoblog.com
The car has been presented at the Tokyo Motor Show 2011 under the slogan 'Fun to Drive, Again.' The TMC president Akio Toyoda commented: "A car must appeal to our emotions. If it's not fun, it's not a car."
Fun-Vii greets its driver with a message that flashes up on the door, while the whole vehicle body can be used as a display space, transforming the car into the information wall.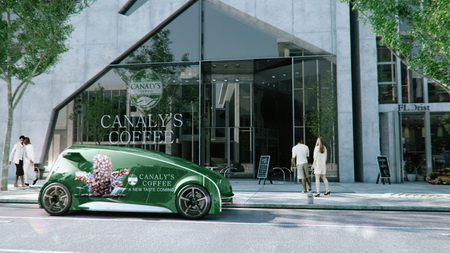 Photo: Fun-Vii can be customized at will, from www.autoblog.com
The whole of the vehicle interior also can function as a display space, adjusting the space to match the mood of the driver. It sounds fantastic, but content such as navigation information is blended seamlessly into the interior through the use of augmented reality. Fun-Vii has a 'navigation concierge' that provides passengers with driving information and guidance through a vocal interface.
The Fun-Vii is able to 'communicate' with surrounding vehicles and infrastructure. It can detect other potentially hazardous vehicles-such as vehicles in blind spots-in advance, or to connect with friends who are driving nearby. The vehicle's drive, control and multimedia system are constantly updating via the network. Some of the vehicle's functions can be accessed remotely via a smartphone or other mobile device.
Toyota doesn't plan to put Fun-Vii into production right now but with the Fun-Vii concept it presents an example of the kinds of technologies that it could incorporate into designs in the future.
Other cars presented at the Show included The FT-EV III, a four-seater electric vehicle based on the Toyota iQ and The FCV-R concept, a family sized vehicle fuelled by hydrogen. The last represents the next step towards the commercial launch of a Toyota fuel cell vehicle by 2015.
Recently, Toyota has signed a partnership with BMW on a collaboration on next-generation environment-friendly technologies.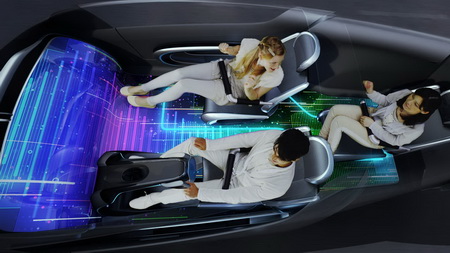 Photo: the interior of Fun-Vii, from www.autoblog.com