Apple has announced iBooks 2 for iPad, featuring iBooks textbooks, which mark the next step in development of e-books making it engaging and truly interactive. With iBooks textbooks iPad users can experience fullscreen textbooks that move, demonstrate, talk and communicate with the reader.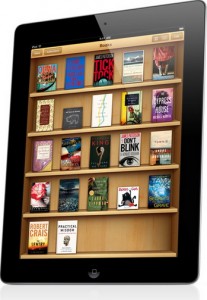 Photo: the iBooks app, from www.apple.com
iBooks textbooks have interactive animations, diagrams, photos, videos, unrivaled navigation and can be kept up to date. Apple has signed an agreement with the leading education services companies including Houghton Mifflin Harcourt, McGraw-Hill and Pearson that they deliver educational titles on the iBookstore with most priced at $14.99 or less.  Moreover, the new iBooks Author, a free tool available for Mac users can create their own iBooks textbooks.
"Education is deep in Apple's DNA and iPad may be our most exciting education product yet. With 1.5 million iPads already in use in education institutions, including over 1,000 one-to-one deployments, iPad is rapidly being adopted by schools across the US and around the world," said Philip Schiller, Apple's senior vice president of Worldwide Marketing. "Now with iBooks 2 for iPad, students have a more dynamic, engaging and truly interactive way to read and learn, using the device they already love."
iBooks Author allows every Mac user becoming a writer and creating an iBooks cookbook, history book, picture book and more with Apple-designed templates that feature a wide variety of page layouts, as well as publishing them to Apple's iBookstore.
Additionally, Apple has also unveiled the all-new iTunes U app for iPad, iPhone and iPod touch. With the new app, students using iPads have access to the world's largest catalog of free educational content, along with over 20,000 education apps and thousands of books in the iBookstore that can be used in their school curriculum, such as novels for English or Social Studies.
The new iBooks 2 and iTunes U apps can be downloaded fee free from the App Store. This spring Apple is to roll out its iPad 3 and there are already rumors on what it will look like.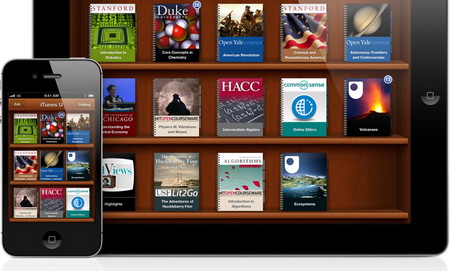 Photo: the iTunes U app, from www.apple.com