Apple pays tribute to Steve Jobs with a new 'music' track that is being offered through iTunes to download. The track was created to raise awareness about pancreatic cancer, the disease that caused Jobs' death. The track has no music, it is just eight seconds of silence.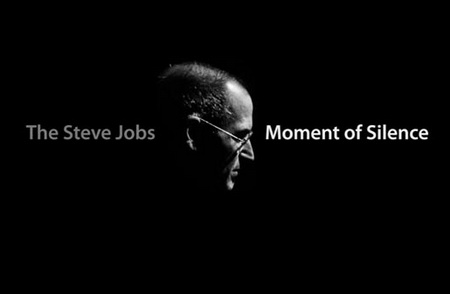 Photo: Moment of Silence cover, from apple.com
Called 'Moment of silence,' the track reminds people of temporality of everything and raises funds for fighting pancreatic cancer. All proceeds from downloading the $0.99 track go to three charities.
When downloaded, the song includes a wallpaper of Jobs' silhouetted face. The Moment of Silence campaign was developed by KNARF, New York, by executive creative director/designer Frank Anselmo.
While rumor has details on the iPad 3, Apple is also expected to develop the most unusual architectural designs for its store in Aix en Provence (France). The store is to feature a nearly all-glass structure. According to AixEnProvence.fr magazine, the store will appear at the sight of a current tourism office on the south side of Place du General de Gaulle by late 2012 or early 2013.


Photo: The rendering of the glass store, from AixenProvence.fr
The touristic city of Aix en Provence will boast of a one-level building set back on a broad stone plaza, with a tan-colored rear wall, and other walls made of glass that will harmonize with the surrounding streets. Apple has unveiled renderings that show what the store will look like.
Additionally, Apple is to announce the results of its work on improving the use of technology in education, including digital textbooks, at its special media event on Thursday, 19 January.