International fashion label SuperTrash, owned by a Dutch designer and entrepreneur Olcay Gulsen, is extending its range of stylish apparel, shoes and accessories with a perfume called Phenomenal, which is to be unveiled at the Amsterdam Fashion Week 2012.
To create an eye-catching package design with a Supertrash spirit, the brand teamed up with a international branding and packaging design agency CARTILS. Their objective was to reflect the unique and authentic SuperTrash brand image in the packaging.
Gaston van de Laar, Group Director Client Services at CARTILS explains: "The powerful angular bottle shape represents independence and confidence, while the cap texture and gold colouring show the absolute class and style the international brand stands for. The sophistication and great sense for fashion are underlined by the delicate ribbon and SuperTrash charm."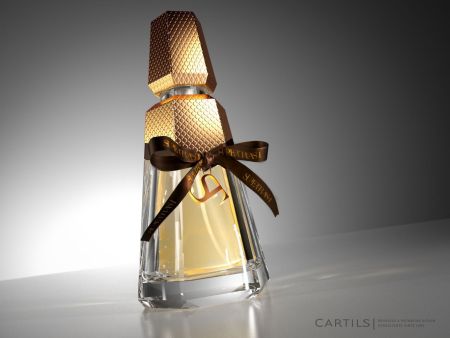 Photo: package design for Phenomenal, designed by CARTILS
To create SuperTrash Phenomenal a large-scale research was conducted by Jorijn Harms at the Delft University of Technology to determine how scent characteristics can be translated in packaging design. The research results offered clear insights on colour, shape, angularity and more.

"Launching my own perfume has been a dream of mine for so long, I think Phenomenal fits the SuperTrash lifestyle perfectly",  Olcay Gulsen comments. "CARTILS really brought the SuperTrash brand experience alive in Phenomenal's packaging design. It clearly represents 'feminine independence', a characteristic the brand is known for. Besides that, it differentiates from all the offers that are currently on the market. "
Phenomenal by SuperTrash is expected to be in stores by April 2012 and will be for sale at Douglas, SuperTrash brand stores and SuperTrash online store.