Dewar's Scotch Whisky announced a partnership with TED, the non-profit dedicated to Ideas Worth Spreading, at their 2012 conference in Long Beach, USA. Founded in 1984, the TED conference draws a global audience to attend the four day event, which features TED's famous talks, plus music, comedy, dance, short talks, video and other surprises.
The conference from February 27 through March 2 will bring together a diverse group of speakers from the fields of technology, entertainment and design to deliver exciting multisensory talks in less than 18 minutes. Speakers include Reid Hoffman, co-founder of LinkedIn and Andrew Stanton, writer of the Toy Story movies.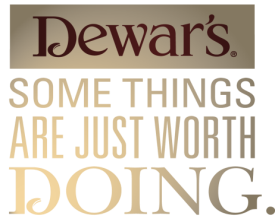 Photo: Dewar's partners with TED2012
«We are very proud to have formed this partnership. DEWAR'S shares TED's commitment to the spread of great ideas and their positive outcome. It fits perfectly with DEWAR'S own view of life that some things are just Worth Doing," shared Tom Swift, Dewar's Global Marketing Manager.
At TED2012, Dewar's will capture the buzz around the talks through the 'Dewar's Hub,' a revolutionary interactive experience that distils and visualises real time conversations from Twitter.  Attendees will be able to explore different themes and conversation strands by tweeting to the installation or, alternatively, navigate, filter and influence the visualisation using motion detection. People around the world can also tweet requests to receive automated Twitpics displaying the discussions generated around their chosen topic.
"TED has had the pleasure of collaborating with many of the world's most groundbreaking brands. Our partnerships allow us to encourage and expand the dialogue of innovation. The Dewar's Hub is an exciting addition to TED2012, bringing together all of the ideas generated from the TEDtalks as they happen," commented Ronda Carnegie, Head of Global Partnerships at TED.
The top selling Scotch Whisky in the USA, Dewar's will be served during the week at hosted events such as the TED Fellows Reception. Eighty delegates will also get the chance to take part in a special evening whisky Masterclass with Dewar's Senior Global Brand Ambassador, Stephen Marshall. Dewar's fans across the globe will also be able to enjoy the session in their home or office through a video Masterclass.