Want to kill two birds with one stone, get a husband and a new car at one time? Building on the old tradition which allows women propose to their men on February 29 with no fear of being judged, Renault and Yahoo! are offering ladies in the UK an opportunity to finally make it and ask their boyfriends to be their husbands, but do it with a modern twist. The auto brand is calling female users to submit their ideas on how they would like to propose—Renault will give the winner a new auto and film the moment and post the video on the Yahoo! homepage. Happiness should be shared.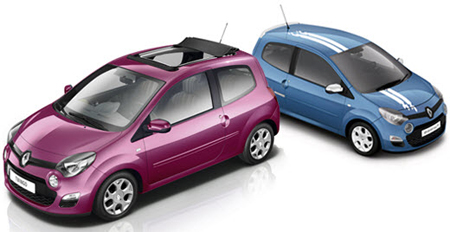 Photo: The Renault Twingo model, www.uk.lifestyle.yahoo.com
The winner will also receive a new Renault Twingo Dynamique, worth over £10,000, a night in a London hotel, all travel expenses, meal for two as well (still, it doesn't say if this all will be given to the winner in case her proposal will be refused) and a DVD of her proposal (two runner-ups will get the same apart from the auto). The ideas for leap year wedding proposals are gathered here, at the official hub of the competition. Submissions with proposal ideas from unmarried women are accepted until February 20, but the brand is also providing those who are in marriage an opportunity to participate.
The brand is offering married ladies a chance to participate in the contest by submitting their ideas on the most romantic or extravagant proposal, they are asked to share their creativity until February 24 for a chance to get a new Renault car. Ladies are also invited to the customization page of the new car, Renault Twingo Dynamique 1.2 16V 75 was launched this month, to see how to make it look the way they would like by adding favourite features.