The article is written by Greg Taylor, Director of Brand Provocation at Elmwood, London
Those who've been around the block a few times, readily admit that for any industry to remain vibrant, it needs to bring in new talent. It's what refreshes the gene pool, and without it, progress eventually stalls. Past experience also tells us that it's when an industry is facing its toughest challenges that it needs to refresh its gene pool the most—no new-bloods, no refreshment.
Herein lies our industry dilemma. It's never been renowned for systematically planning for its creative future. The result? When economic conditions are poor, more often than not, so are new-bloods' prospects. The irony is that when we need it the most, we turn off the talent pipeline until the good times come again —at which point we just expect to turn the tap back on.
Or at least that's how the story used to go. These days there's a sense that in the years to come things might be different. Although times are tough and ready-made career opportunities in the big name studios are scarce, there's also a whiff of rebellion in the air. An emerging spirit that says: 'F*ck it. I don't need the establishment. I'm having a go!'
DIFY creatives
More and more new-bloods don't give a stuff anymore about working for someone else. We could be about to witness the emergence of a new creative peer group, one that's prepared to do it for itself. This could have far-reaching implications for the rest of the industry as the next time we go to turn on the talent tap it might have run dry!
The idea that 'doing it for yourself' rather than doing it for 'the boss', the establishment, the company, is one that new-bloods are quickly embracing. The pro-am era is already upon us, making it increasingly difficult to distinguish the amateur from the so-called professional. Take The Dieline for example. It has its own Student Spotlight showcasing graduate work alongside industry professionals. It seems everyone in the new creative democracy gets their Warholian moment.
This pro-am phenomenon is also being reflected outside our industry via new online services like Whisky Blender, an online lab which lets the amateur create and name their own blend of Scotch whisky.
Whisky Blender then bottles the whisky and brands it with a hand-written, personalised label before adding it to a digital bottle store for others to try or tweak as they wish. The days when only a distillery's master blender was deemed qualified to create whisky are disappearing.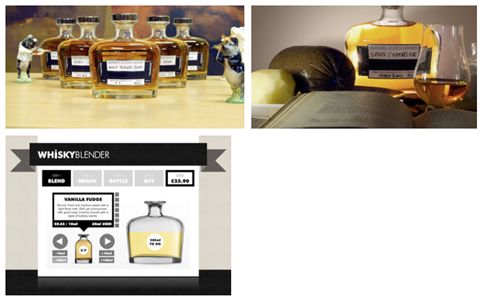 Just have a go
Kyle Durrie, a letterpress printer from Portland, Oregon, typifies the 'have a go' attitude. It's her mission to teach letterpress techniques from the back of a travelling van. The story began with a plea for investment on Kickstarter.com, the crowdfunding website. Her passion is both moving and inspiring: 'I find printing to be such an empowering action, and it's also just really fun to do. I want to share it with other people. And letterpress printing, specifically, has so much history and tradition behind it. I think it's a really powerful contrast to today's computerized world, and can actually serve as a useful tool to better understand that world.' The Moveable Type tour began in June 2011 in the US and Canada and is due to last nine months, check it out at http://type-truck.com/about.
A fascination with analogue
Durrie talks of her work contrasting with today's technology. This is a recurring theme that can be found in many of the projects of those who choose to work outside 'the establishment'. It's as though there's something more human and comforting in the physical, the analogue, something that's somehow missing from the digital, the virtual. Perhaps this is why so many of the new-bloods who reject the 'lamestream' take their inspiration from a pre-digital world. Take a look at Berg Studio's Little Printer invention which brings an old school charm to the smartphone. Little Printer lives in your home, bringing you news, puzzles and gossip from friends. Just use your smartphone to set up subscriptions and Little Printer will gather them together to create a timely, beautiful mini-newspaper.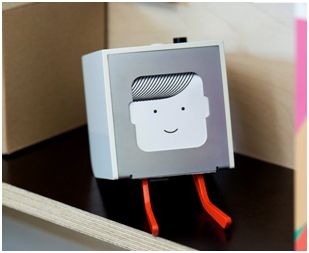 Connected to the web, Little Printer has wide range of sources available to check on your behalf. Berg call them 'publications'.  Subscribe to your favourites and choose when you'd like them delivered. Right on time, Little Printer gathers everything it needs to prepare a neat little personalised package, printed as soon as you press the button. You can get deliveries multiple times a day, but once or twice works best — like your very own morning or evening newspaper.
FastCo design sums up the humanity of Little Printer perfectly as 'a disruptive, weird, but undeniably innovative way to liberate digital content from its screen-based prison. It's about making "the cloud" tangible and intimate again, by bringing it into the home in a physical way.'
Creative watering holes
So what will the creative industry establishment need to offer the new-blood when the good times roll again and young talent is in demand? It's unlikely that the new-blood will find the current model's environment that enticing. This is a group that sees themselves as both mobile and social, so to get them through the door things are going to have to change. No more studio desk-bound creativity, no more 'this is who you work for', no more 'this is the only creative discipline we want you to practise'. Perhaps the future can be glimpsed at places like Prote.in — a mash-up of international media, technology and product, all wrapped up in a gallery. They've even opened their own coffee shop with hipster coffee connoisseurs DunneFrankowski.
Prote.in's attitude is one of 'come along and hang out with us', and entrepreneurial duo DunneFrankowski's attitude to coffee mirrors this. For them, coffee is about a lot more than just delivering another perfectly-poured flat white. As they explain it, they're 'a creative coffee company that utilises café culture to bring subgenres of society together.' A bit heavy but you get the point. Perhaps next time the creative industry's 'establishment' need to recruit a generation of new-bloods they should draw inspiration from these boys' approach to coffee: 'experimenting with ever-changing guest blends and a variety of unique serves, and focusing on developing the relationship between the barista and coffee drinker'.
About the Author
Greg Taylor became founding partner in global brand design consultancy Elmwood in 1989. Now Director of Brand Provocation, Greg is the creator and facilitator of Step Change™, Elmwood's strategic tool for moving ideas forward. Clients include ASDA, Wal-Mart, Arla Foods, BBC, COI (Defra and DfT), Cable&Wireless, Comic Relief, Debbie & Andrew's, Durex, Glasgow 2014 Commonwealth Games, McCain, and the Met Office.