Interbrand, the world's leading brand consultancy, formalized the appointment of Thomas Chen as Managing Director of its Shanghai office.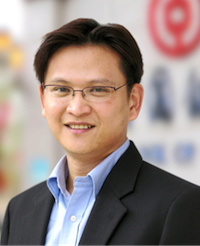 Photo: Thomas Chen, Managing Director of Interbrand's Shanghai Office
Mr Chen first joined Interbrand in 2008, where he was responsible for overseeing the firm's strategy practice throughout the greater China region, including Hong Kong and Taiwan.
Commenting on the appointment, Jez Frampton, Interbrand Global Chief Executive Officer said, "Thomas possesses a deep understanding of the landscape of the Chinese market. He is keenly aware of the opportunities that exist for Chinese brands, both domestically and internationally. Through this insight, he has proven to be a valuable leader—overseeing corporate brand programmes for clients such as Huawei, Vanke, and Bank of China."
In 2011, Chen played a pivotal role in raising the profile of Interbrand's Best China Brands report, leading a press event at the World Economic Forum in Dalian, China. He was also responsible for leading the team behind the successful launch of the 2011 Top Taiwan Brands and, most recently, he spoke at the launch of Japan's 2011 Best Global Brands.