With the recently launched 'Project 370Z,' Nissan North America aims to use the passion of Nissan Z fans online to create a new Nissan 370Z.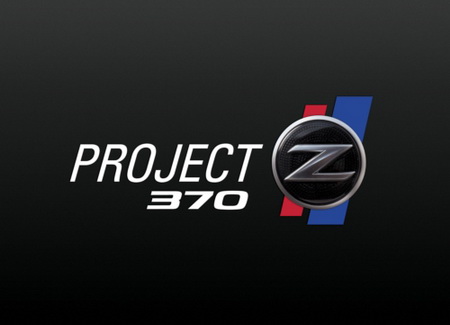 Photo: Nissan 370Z logo
Nissan Facebook fans are encouraged to vote on potential modifications and follow along with the progress online through facebook.com/nissanperformance.
«Car companies build project vehicles all the time, but we thought it'd be interesting to harness the power of social media to reach out to Z enthusiasts—the people who are doing this to their own cars everyday,» said Jon Brancheau, vice president, Nissan Marketing, NNA.  «Together we'll create a vehicle that expands on the already outstanding performance and style of the Nissan 370Z with a balance of street and track ready modifications.  Then we'll share the finished project at upcoming Z car enthusiast gatherings around the country.»
During the first stage of the project, fans will share their ideas on power. Then, they will post their thoughts on handling/brakes, interior and exterior.  All their 'likes', comments and wall posts will be reviewed the most popular will be chosen for the build.
The final design will be revealed at the annual 'ZDayZ' event on May 17—20. ZDayZ is an annual Z car enthusiast gathering that takes place in the Great Smoky Mountains of North Carolina and Tennessee. Visitors will enjoy a car show, group dinners and  multiple group drives including runs on 'The Tail of the Dragon,' which has 318 curves over an 11-mile stretch of picturesque Tennessee mountain highway.
After the debut at ZDayZ, Project 370Z will be shown at other enthusiast events such as ZCON 2012 and the 2012 SEMA show.  The finished 370Z will also be made available for testing by leading enthusiast publications, forums and blogs.
"The 2013 Nissan 370Z, which goes on sale at Nissan dealers nationwide in June 2012, features a number of enhancements including a revised front fascia with vertical LED daytime running lights," says the official press release.
Nissan is also to launch the NV200 Taxi in New York.