Apple has rolled out a developer preview of OS X Mountain Lion, which will be available starting this summer.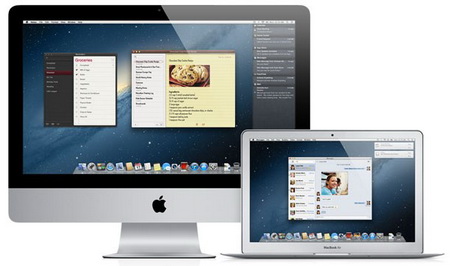 Photo: Mountain Lion interface
Mountain Lion brings lots of iPad and iPhone apps to Macs and Macbooks. It features Messages, Notes, Reminders and Game Center, as well as Notification Center, Share Sheets, Twitter integration and AirPlay Mirroring.
The Gatekeeper security provides users with the opportunity to fully control the apps installed on their Mac. Mountain Lion boasts of the all new Messages app that replaces iChat and let users messaging, and sending high-res photos and videos directly from one Mac to another. Lion users can download a beta of Messages from www.apple.com now.
Due to a new feature called Share Sheets, Mountain Lion is tailored to easily connect users to social platforms such as Twitter, Vimeo and Flickr but there is no Facebook app added. Strangely, but the most popular social platform in the world that has more than 840 million active users is left behind, while rival, but with its 100 million users, still less popular Twitter is present in the iOS. The developer preview of Mountain Lion also supports AIM, Jabber, Yahoo! Messenger and Google Talk.
Mountain Lion allows more than 100 million users of iCloud accounts to access it easier and automatically sets up their Contacts, Mail, Calendar, Messages, FaceTime and Find My Mac.
To support Chinese users, Apple has specifically made significant enhancements to the Chinese input method and added the option to select Baidu search in Safari.
Mountain Lion comes a year after Lion iOS, being the ninth release of the Apple's operating system.