To take on rivals Kraft Foods and Coca-Cola, PepsiCo is to cut 8,700 jobs thus saving an extra $3 billion and spend it on advertising.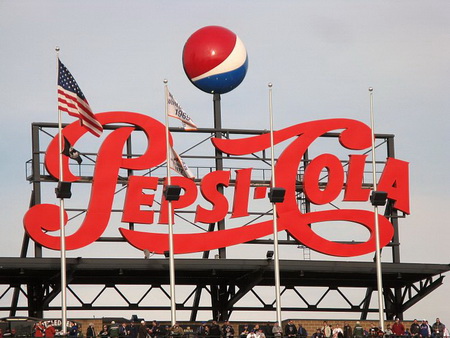 Photo: PepsiCo's porch, from Wikipedia
The plan is to make a big marketing investment and boost product sales during the next three years. PepsiCo plans to focus on 12 core brands including Pepsi-Cola, Tropicana, Doritos and 7-Up, as the company looks to increase ad spend about $600 million on advertising.
According to the company, its marketing will have a "particular focus" on North America—the move that will be partially funded by the 3% cut to its global workforce. It will also spend up to $100 million on in-store activity and displays this year, but will reduce the number of agencies to support the new marketing direction.
This is part of a long-term cost-cutting plan that is aimed to save the company $1.5 billion by 2014, says Forbes. Pepsi took a $383 charge for restructuring last quarter, and expects another $425 million charge this year and another $100 million from 2013 to 2015.
Indra Nooyi, CEO and chairman at PepsiCo, said: "In a year characterized by a challenging macroeconomic environment and political turbulence, we took advantage of gains from strategic adjustments to our portfolio to reinvest in key capabilities and markets."
Earlier this week, PepsiCo's biggest rival Coca-Cola announced large investments into the brand building. PepsiCo's net profit rose 3% in the fourth quarter year-on-year to $ 1.4 billion, while revenues were up 11% to $ 20.1 billion. Revenue in Europe and Asia rose 31% and 16% respectively.