Uniqlo has announced it will release UU Uniqlo Undercover, by designer Jun Takahashi. The new collection has nothing to do with avant-garde looks, instead, the new ads showcase traditional family scenes. It means that UU is being promoted as 'clothing for the families of today' and includes 105 piece collection with 43 items for men, 34 items for women, 27 items for children and even 5 things for babies.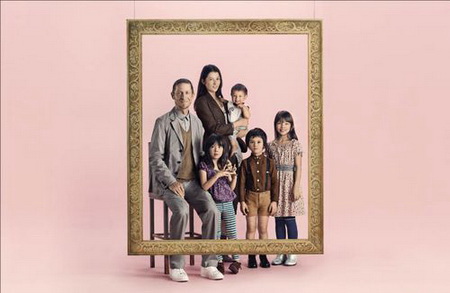 Photo: Uniqlo UU Underwear poster, from www.undercover.uniqlo.com
To create the kid's collection, the designer collaborated with his wife and partner RICO, and took inspiration in their own kids. The promo images don't give a lot of details on the items but Uniqlo says: "The men's line matches gentle colors with darker tones, while 's offerings for women are based upon an exciting palette of colors and patterns drawn from Takahashi's groundbreaking label. Both the men's and women's lines feature a diverse range of fashionable cuts and patterns.
As the parents of two children, the couple lavished attention on the designs for children and babies to produce a playful combination of vibrant colors, unique prints and fine details, pushing this collection far beyond the conventional realm of children's clothing. With the new collection, UNIQLO and Takahashi have developed an eclectic range of fine designs for the whole family, so parents can have fun complementing their children's looks."
The launch on March 16 is set to debut with the opening of the chain's latest global flagship in Tokyo's Ginza district. It is to hit New York's three flagships at the same time. The prices are given in Japanese Yen so far and range from ¥790 to ¥7990 (approximately $10.50 to $105).
Last year, the Japanese retailer launched the All-Product Recycling Initiative at its stores in the US, UK and France.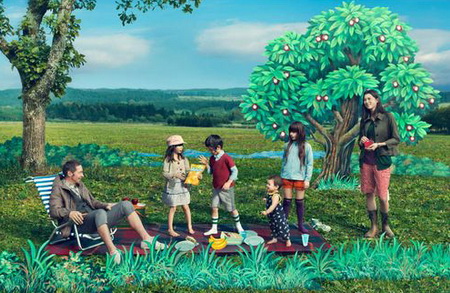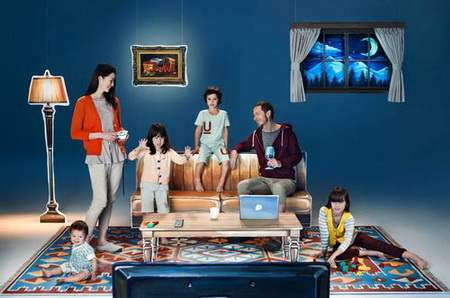 Photos: Uniqlo UU Underwear posters, from www.undercover.uniqlo.com