Volvo continues its sustainable technology research by partnering with ELVIIS (Electric Vehicle Intelligent Infra Structure) that develops a smart on-board concept for controlling, measuring and paying for electricity when charging a vehicle.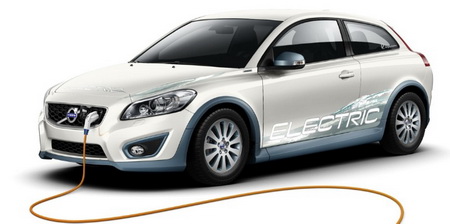 Photo: Volvo C30 Electric
Being a consortium of Volvo Car Corporation, Ericsson, the utility company Göteborg Energi and the Viktoria Institute, ELVIIS aims to bring mobile connectivity to electric cars.
To reach the goal, ELVIIS has developed a concept. According to it the driver can charge the battery pack via any ordinary power outlet, which is identified via GPS. To make the concept work, the driver shoud pre-set timing and charging amount on the touch screen or remotely via their mobile device.
The car reaches the grid with help of the mobile network and sets the charging scheme in order to support optimal utilisation of the grid and the best energy price. The system allows transmitting the cost information for each charge to the driver's personal utility bill.
The test car of the projects is Volvo C30 Electric, a car equipped with an integrated 7-inch color touch screen. Volvo renders five C30 Electric cars for testing and evaluating the technology during a year. Volvo also continues to develop its Sensus technology that allows the driver feeling totally in control of their car.
«Our basic view is that the owner of an electric vehicle shouldn't have to sacrifice any of the properties he or she expects from a luxury car,» says Lennart Stegland, Vice President Electric Propulsion Systems, Volvo Car Corporation. «This smart technology for charging in any outlet, and paying automatically via your own electricity bill, is an excellent example of how we do everything to make the daily use easier for the customer.»
In the end of 2011, Nissan has announced it will produce its 2013 Leaf with a special wireless charging pad for drivers to easily charge their electric Leaf car by parking it on the requisite spot in the garage.