Aspria, the premium collection of European members' clubs, unveiled its new brand identity at the opening of its eighth club in Uhlenhorst, Hamburg on March, 1.
The new brand strategy and creative identity, which were created by emotional branding specialists Brandhouse, include the new strap-line 'Be More'. This reflects Aspria's aim to encourage members to reach their full potential and enrich their lives culturally, mentally and physically via the clubs' exclusive combination of culture, business and wellbeing facilities.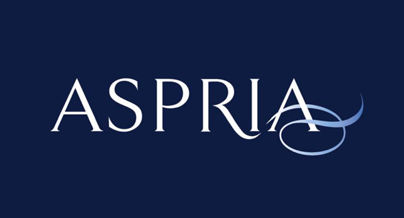 Photo: Aspria's new brand identity
Cultural offerings at the new club include celebrity chef cooking classes, wine evenings with a guest sommelier, opera recitals and art exhibitions. In addition, members can make use of an impressive range of hotel rooms and business space—from lounges to business lunch areas. Members can also take the opportunity to relax in the spa; extensive facilities include five saunas, hamam (Turkish bath), a Kneipp bath and a steam room. Alternatively, they can make the most of the sports facilities, which include indoor and outdoor swimming pools, tennis courts, a spinning studio and a fully-equipped gym and fitness studio.
Brian Morris, CEO of Aspria, comments, "Aspria's clubs are a unique urban haven—we're leading the way in creating a completely new offering across Europe. The new club in Hamburg is our vision for clubs of the future so it made sense to create a new brand identity to coincide with the launch. The identity Brandhouse has developed reflects who Aspria really is and what we stand for. We couldn't ask for it to do more."
In addition to refreshing Aspria's identity, Brandhouse has worked with the company to ensure the logo and visual language reflect the new strategic position.
Mark Rae, Business Development Director at Brandhouse, comments, "Working with a brand that pushes the boundaries is always exciting, but to work with a brand that is effectively introducing a new category to the sector has been inspiring. Aspria is pioneering the way for a luxury members' club, offering a fabulous experience for ambitious people living in some of Europe's leading cities."
Aspria currently has seven clubs—in Brussels, Milan, Hannover, Hamburg and Berlin.