Anheuser-Busch's Budweiser beer brand has rolled out a new digital campaign entitled 'Track Your Bud,' encouraging fans to trace the origins of the beer they drink to one of Budweiser's 12 US breweries. The initiative reminds of the similar Coca-Cola campaign in 2010.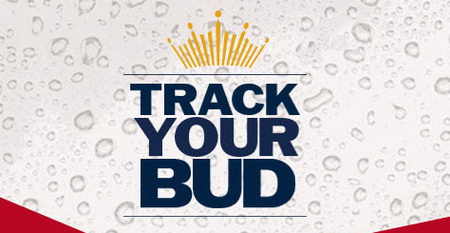 Photo: Track Your Bud, a snapshot from www.trackyourbud.com
Consumers can scan the QR code on Budweiser packaging using their smartphone to download a free app. They can also visit TrackYourBud.com and enter the Born On Date found on bottles and cans to go on a guided virtual tour and, with help of a Budweiser brewmaster, 'create' their individual beer. 'Track Your Bud' platform will provide people with all the details of Budweiser's seven-step brewing process.
There is also a social app, available now on iTunes and later this week on Android Market that connects beer drinkers across the country with each other using Facebook. To provide fans with a full experience, 'Track Your Bud' will showcase Budweiser's breweries in St. Louis and many other places.
«People respect Budweiser for its heritage, full flavor and legendary consistency,» said Rob McCarthy, vice president, Budweiser. «Budweiser has a great story, and we want to tell it in a new way that demonstrates the pride, passion and craftsmanship at our breweries that's been the backbone of Budweiser for generations.»