Renault has officially introduced its new Renault Twizy at the Geneva Motor Show and signed DJ David Guetta to promote it for one year.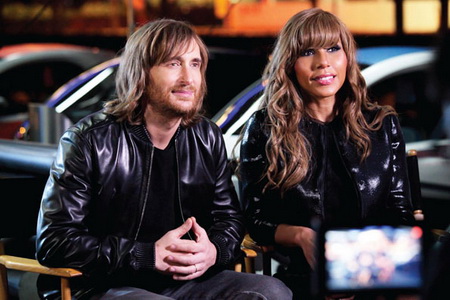 Photo: Cathy and David Guetta
David Guetta and his wife Cathy are announced Renault Twizy ambassadors and are kicking off a global Twizy ad campaign entitled 'Plug into the positive energy'. Renault has launched a dedicated web site where people can experience a 3D sound. To help fans plug into the positive energy, David Guetta will create a new version of the song Alphabeat from his latest album Nothing But the Beat.
David Guetta will also feature in a video 'Alphabeat—Plug into the positive energy' directed by So Me, known for the creation of videos for Justice and Kanye West. The film that will exclusively premiere at a private party at L'Atelier Renault in Paris on March 27 will have a version developed in interactive format via Facebook Connect.
"The partnership with David and Cathy Guetta was a natural choice," says Stephen Norman, Senior Vice President, Global Marketing & Communication at Renault. "For Renault Twizy, a full-electric urban tandem featuring one-of-a-kind styling and targeting the rising generation, we wanted a strong and indisputable icon whose positive energy, French roots and international success embody this shift into a new world."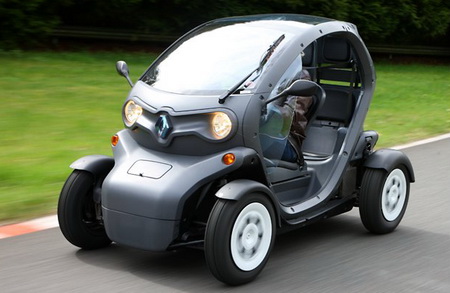 Photo: Renault Twizy
The ultra-compact Renault Twizy is an electric car with the price starting at €6,990 inclusive of taxes. Renault Twizy customers have to lease the battery. It costs starting €45 a month inclusive of taxes for an annual distance travelled of 7,500 km. Renault Twizy is available in two versions: one version requires a driver's licence (with a 15kW (20hp) motor), while another version tdoesn't require a licence (with a 4kW (5hp) motor).
A week ago, Renault ran an original competition encouraging unmarried women to make proposals to their boyfriends for a chance to win its Twingo Dinamique model and other prizes.