Landor Associates, one of the world's leading branding and design agencies, has promoted Peter Knapp to the newly introduced role of the global creative officer. The position is to be rotated annually, with someone different taking the reins each year.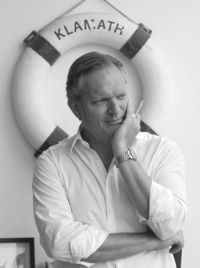 With a successful career at Landor of 19 years, Knapp will continue to be based in London's office, performing his duties as executive creative director of Europe, the Middle East, and Africa, while also taking on these new responsibilities. Knapp has spearheaded the evolution of the company's creative offering in the London office, strengthening the talent portfolio with digital and filmmaking expertise.  As Landor's first global creative officer, Knapp will focus on enriching and elevating the capabilities of designers and creative leaders, while working to develop career paths within and across the firm's global network.
In his new role, Knapp will also partner with internal teams to improve the approach to sourcing and hiring creative talent optimizing creativity for external recognition and awards and driving a new era of creativity through Landor. His experience working in several offices throughout the Landor network will help him build a strong creative community within the network and makes him well quipped to excel in his new position.
"I'm really excited to be the first global creative officer," said Knapp. "I've had the privilege of working with many of our talented designers and creative directors around the world, and can't wait to bring them all together under one creative mission and goal. The results are sure to bring to life our best work yet."
As a rotational role, Landor's global leadership team will reevaluate the firm's creative priorities and areas of growth in order to identify the global creative officer for that year.
Over time, the goal is for this role to help teams around the world flex their creative muscles in new and interesting ways, and with projects of all types.