Nokia has announced its new partnerships with big brands including Kraft, Red Bull and Voddler.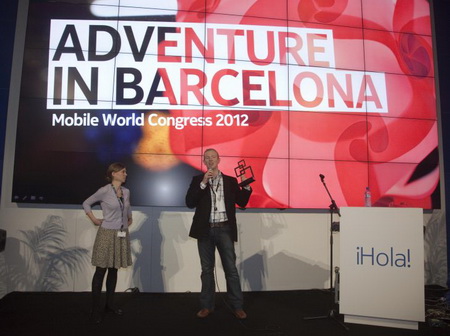 Photo: the new Nokia partnerships with brands were announced at Mobile World Congress in Barcelona
The new partnerships with global brands follow the last year's Nokia and Microsoft collaboration that proved to be very successful. The number of Windows Phone Marketplace apps has grown by 300% in a year.
Nokia has signed an agreement with Kraft Foods to create the Kraft Foods Nokia Mobile Innovation Lab. With this partnership, Kraft Foods hopes to reinforce the development of mobile experiences across its brands. The companies will provide consumers with new digital experiences on mobile devices, PCs, TVs, Xbox and even cars.
A signature partnership between Red Bull Media House and Nokia is aimed to enhance Red Bull's interaction with consumers via mobile phones. According to Nokia, users will be provided with an exceptionally new access to the world's best sporting and culture content.
Voddler, the leading next-generation video-on-demand (VOD) service and Nokia have teamed up to roll out a Lumia app across the Europe. With the app, users will be able to experience online movie watching via their Lumia phones.
Nokia also partners with Michelin Travel Partner to launch a new NFC-enabled Symbian app to give users location-based information on any of Michelin's 40,000 rated restaurants. And The Weather Channel developed by Nokia for the Lumia model will provide users with weather forecasts and more.
«Our partners are recognizing the opportunities with Nokia to reach all consumers in all markets, and are creating great, differentiated mobile experiences with us. Nokia is working rapidly to provide developers, carriers and partners with a powerful business platform to generate incremental revenue opportunities,» said Marco Argenti, Senior Vice President, Nokia Developer Experience & Marketplace.