Chevrolet has teamed up with MTV Scratch, a subdivision of Viacom that consults with brands about connecting with consumers to detail behavior patterns of millennials, the 11—30 years old young Americans grown up when the Internet connection already existed. Chevrolet's aim is to promote its new subcompact, the Spark, as well as attract them to the GM brand.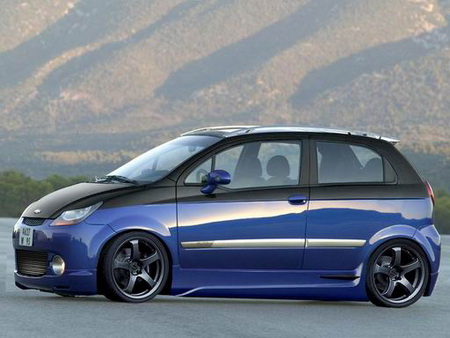 Photo: Chevy Spark, from www.chevrolet2012cars.com
"They are savvy consumers, who are savvy to marketing and savvy in marketing themselves," said Anne Hubert, senior vice president of MTV Scratch, reports The NY Times blog. "They are six times less likely to have a driver's license. They say 55 percent of what I post online defines me."
According to the research conducted by US Census, there are more than 80 million American consumers approaching age 30. They represent 40 percent of today's potential car-buying public, according to the 2011 'Gen Y in the Driver's Seat' study by Deloitte.
"Millennials are interested in cars, but right now their connection with automobiles is more practical than emotional," said John McFarland, manager GM Global Marketing Strategy. "No one in the automotive space is currently winning with this generation, so we have an opportunity to differentiate ourselves and win their hearts, not just their minds."
According by CBX, Chevrolet is one of the top 10 brands Americans love.