Facebook has acquired Instagram, the photo-sharing app, for $1 billion in cash and shares.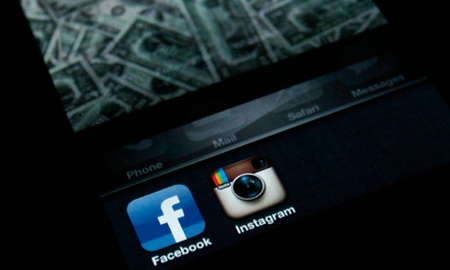 Photo: Facebook will continue to build photo sharing options with Instagram,
from www.guardian.co.uk
Instagram is a highly popular app that raced to 10 million users in less than a year. Facebook that will make its initial public offering later this year was smart enough to see the benefit of buying the app.
Facebook CEO Mark Zuckerberg announced the acquisition yesterday in a post on Facebook.
He wrote that Facebook was concentrated on creating the best experience for sharing photos with users' friends and family and Instagram will help to develop this are even more. The Instagram brand will stay independent because of 25 millions of users love and recognize the brand's name.
"We think the fact that Instagram is connected to other services beyond Facebook is an important part of the experience. We plan on keeping features like the ability to post to other social networks, the ability to not share your Instagrams on Facebook if you want, and the ability to have followers and follow people separately from your friends on Facebook," Zuckerberg said.
The billion dollar deal seems to be unreal for a small, with just little more than ten staff, company that exists less than two years. Kevin Systrom co-founded Instagram together with Mike Krieger, aiming to improve the way the world communicates and shares pictures.
"Every day that passes, we see more experiences being shared through Instagram in ways that we never thought possible. It's because of our dedicated and talented team that we've gotten this far, and with the support and cross-pollination of ideas and talent at a place like Facebook, we hope to create an even more exciting future for Instagram and Facebook alike," wrote Kevin Systrom, Instagram CEO in a post on Instagram's blog.