Google has introduced a striking innovation that fuses real life and augmented reality and is supposed to make human life more effective and less time-wasting. The company has unveiled the prototype of their augmented reality glasses showing what it might be.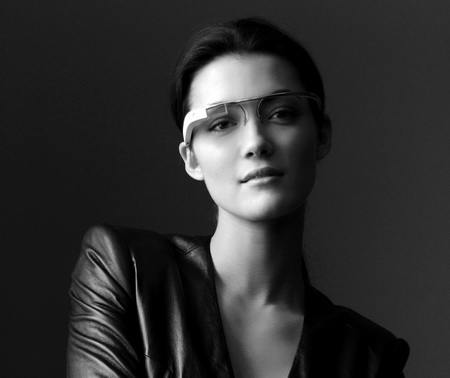 Photo: the glasses prototype, from plus.google.com
On April 1, Google tried to fool people with a variety of 'innovations'. Now, the company introduces a device that seem to be not a fake one. The initiative called Project Glass demonstrates how the high-tech looking glasses are integrated into the every day routine of a modern urban citizen.
This is the Google's first move into wearable computing. The glasses are equipped with a see-through lens that stream any needed information—from weather to maps and to text messages in seconds. For example, the video demonstrates how user takes picture of a graffiti-painted wall that he sees as he walk's down the street. After taking a snapshot, he instantly shares it with friends in his Google+ Circles. The glasses that send and receive messages through voice commands can also record video.
The company's laboratory, Google X, is asking people for feedback on the idea and input about the prototype of Project Glass on Google Plus.
"We're sharing this information now because we want to start a conversation and learn from your valuable input. Please follow along as we share some of our ideas and stories. We'd love to hear yours, too. What would you like to see from Project Glass", wrote Google X employees.