Procter & Gamble has rolled out its biggest ever 'Thank You, Mom' campaign that aims to thank mothers of Olympians and would-be Olympians around the world. The mom-thanking campaigns were a part of P&G marketing strategy for several years. The new initiative will be the company's biggest one ever.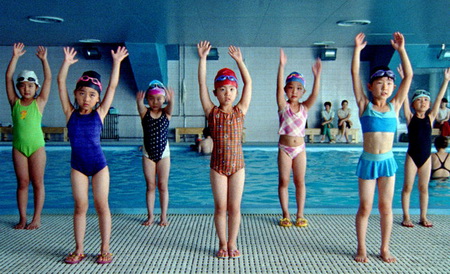 Photo: a new poster for the P&G's 'Thank You, Mom' campaign, from nytimes.com
The Olympics move is not new but a broader extension of the mothers campaign for the Vancouver Olympics in February 2010 as P&G sponsors the Games from 2012 through 2020. Recently, the company has introduced the '1 Thank You = 1 Chance to Win' initiative, which is an extension of its 'Thank You Mum' campaign.
The new campaign, created by Wieden & Kennedy, encompasses digital media, print and television ads and a mobile app, says The NY Times. The 80-seconds TV ad directed by fame film director Alejandro González Iñárritu shows the mothers of young athletes preparing them for their day captured in four Olympic cities: Los Angeles, Beijing, London and Rio de Janeiro.
The athletes are shown as young children that are growing up under the wing of their mothers until they become Olympic athletes. There are about 20 different versions of the ad produced for specific countries, including China, Brazil and Russia.
"We had to look at raising children as a global endeavor," said Karl Lieberman, the creative director at Wieden & Kennedy, who worked on the campaign. "We could embrace the differences—they may do things differently but they do relatively the same thing."
Additional, the company will roll out a series of mini documentaries called 'Raising an Olympian,' which will tell stories about how mothers raise their children to be Olympians. The films will be available online in early May. Fans. The 'Thank You, Mom' mobile app will allow fans to upload videos, photos or texts to send messages of thanks to their mothers.
Earlier this year, P&G's Pampers has partnered with Olympics athlete and mom Kerri Walsh to support moms-athletes who go to the Games with young children and promote the new USA diaper series.