Casa Rex has developed new packaging for the Unilever-owned Lux Fine Fragrances Body Lotion range, which has just been launched in the South African market.
In order to be easily identified by loyal consumers, the design has retained key visual elements that are already part of the Lux universe, while introduced new graphics.
Gustavo Piqueira, head of Casa Rex, comments on the project: «The gold colourway of the brand as well as the hierarchy of the information on pack to highlight the different fragrances, ensure that the range is fully aligned and recognisable. Within this context, it was then possible to add new visual elements, and to create an innovative range with widespread consumer appeal».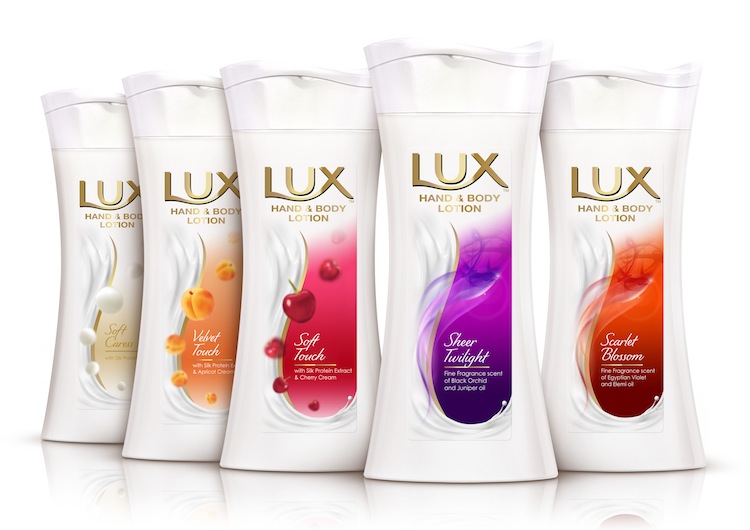 Photo: Lux body lotions with a new package design for the South African market