Google has announced that Chinese authorities had approved its $12.5 billion purchase of Motorola Mobility Holdings, which means that now nothing can stop the tech giant from starting to develop its own line of smart phones.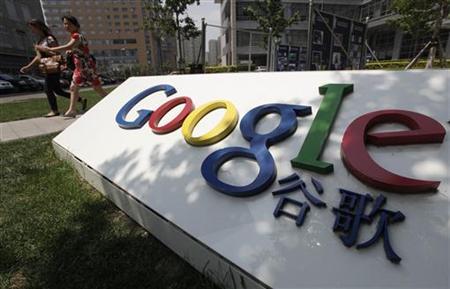 Photo: former Google headquarters in Beijing, by Reuters/Jason Lee
Google's plans to acquire Motorola to pair Google's Android mobile software and Motorola's handset business and produce innovative smart phones were unveiled last year. U.S. and European regulators approved the deal in February but the last hurdle, the Chinese authorities, still remained. Finally, Google received the last approval and officially announced it on May 19, Saturday.
«Our stance since we agreed to acquire Motorola has not changed, and we look forward to closing the deal,» Google spokeswoman Niki Fenwick said.
«We are pleased that the deal has received approval in all jurisdictions and we expect to close early next week,» commented Motorola spokeswoman Jennifer Weyrauch-Erickson.
A main condition of the deal is that the Android system remains free and open for five years, said a source who is familiar with the Chinese approval but not authorized to discuss it reports Reuters.
With its 17,000 patents and 7,500 patent applications, Motorola is ideal for Google's Android, one of the best software for smart phones, which competes with Apple's iPhones. The acquisition opens new perspectives for Android system.