To recognize the most influential and favored Swiss companies, Interbrand, in cooperation with Swiss business magazine BILANZ, has created a list of Best Swiss Brands 2012.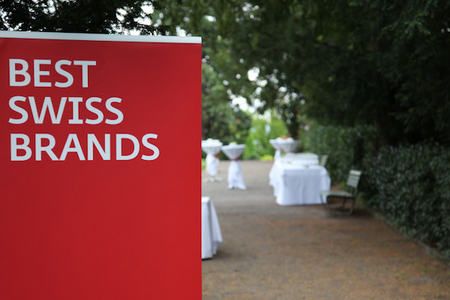 Photo: Best Swiss Brands 2012, from www.interbrand.com
Interbrand Zürich's managing director Michel Gabriel noted that with consistent brand management, "Brands create value and they secure future revenues, as well as customer demand and customer loyalty.˝
Nescafé, with a brand value of 11'101 Million CHF, is the No. 1 company on the list of the 50 best brands in Switzerland followed by  pharmaceutical companies Roche and Novartis, with 7'313 million CHF and 6'825 million CHF respectively.
As Switzerland is a country known for its cheese, chocolate and watches, it's not surprising that sixteen of the on the top 50 list are watch brands including Rolex, Omega or IWC.
With eight banks and three insurance companies on the list, the financial services sector is the next significant part of the study. Credit Suisse with 3'748 Million CHF is No. 7 and UBS with 3'481 Million CHF ranks 8th on the list.
This year, B2B sector is almost absent from the list. According to Garbeil, brands should invest more in themselves to stay on the top. A good example of strong brand presence is Schindler, the leading provider of elevators and escalators, and SIKA, a specialty chemical company. These companies "were able to create strong brand identities and engage consumers", says Interbrand blog.