Nike has launched a new digital experience for Mexican customers. The new part of Nike's global #makeitcount campaign is created by JWT Mexico and uses the idea of 'sweat' as currency.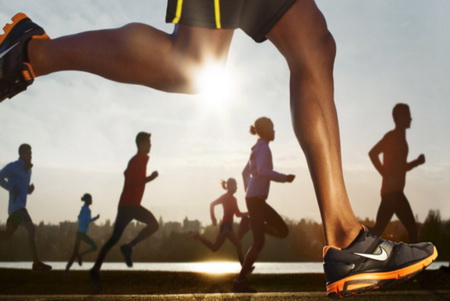 Photo: the online Nike app makes people be more active in real life, from Nike Facebook
A special Facebook app uses Nike +, the program that tracks a user's runs through their smart phones, iPod nanos, or Nike+ wristband. It syncs the data received from users' Nike + account and counts their auction credits- the more kilometers runners have logged, the more buying power they have in the Nike products auctions. Auctions last for 15 days and are only for one specific product.
The current auction is for a pair of women's Nike Free.0 sneakers. The app shows a runner's total kilometers for a specified time period and the current bid. A runner who has run more than the current bid can make it higher. The bid motivates runners to keep running in an attempt to 'catch up' the desired product and be able to put in a bid later on during the auction.