Millward Brown research agency yesterday published its seventh 2012 BrandZ Top 100, the annual global brands ranking.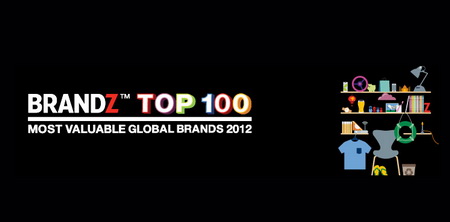 Photo: 2012 BrandZ Top 100 logo, from www.millwardbrown.com
It showed that almost half of the Top 100 brands lost value during the past year. Such decline was last noticed during the 2009 global recession. However, financial performance was the more critical determinant for 35 of the 49 brands that declined, according to Millward Brown.
The brand No.1 is again Apple with its brand value of $182, 951 billion. Apple's brand value grew by 19% compared to 2011. One tech giant is followed by another one—IBM with a brand value of $115, 985 billion and added brand value of 15%. The No.3 brand is Google with $107,857 billion, though the company lost 3% of brand value during the last year. It's interesting that the technological Top 3 is followed by a fast food brand McDonald's that has a brand value of $95,188 billion. The whole brands list can be viewed here.
Brands measured were divided into the following categories: Apparel, Beer, Cars, Fast Food, Financial Institutions, Insurance, Luxury, Oil & Gas, Personal Care, Retail, Soft Drinks, Technology, and Telecom. The financial category remained even with last year, while six categories rose in value and six declined.
One in five of the 2012 BrandZ Top 100 brands originated from a fast growing economy but the total value of those brands slipped slightly for the first time to $330.8 billion because of the business slowdown in Brazil and China. The brand strength generally remained stable or increased for most brands.
Millward Brown defined the factors impacting brand value. These are the BRIC slowdown, Europe's debt crisis, political uncertainty in the U.S. and the erosion of trust culminating in the Occupy Wall Street movement. Generally, between 2006 and 2012, the total value of the BrandZ Top 100 Most Valuable Global Brands rose 66 percent.