P&G's Gillette has rolled out an Olympics TV ad campaign that uses different Olympic athletes in each region in the UK. The ad features Gillette brand ambassador Roger Federer and P&G's Team GB brand ambassadors Liam Tancock. The ad is replacing the P&G's 'mum campaign' for two weeks addressing dads instead in front of the Father's Day.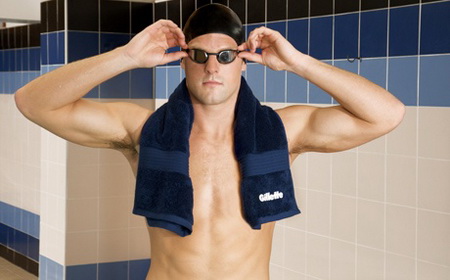 Photo: Liam Tancock, from www.marketingweek.co.uk
The campaign with a tagline 'Here's to Dad' extends to Facebook offering giveaways and competitions that launch on June 17. Just like the 'mom' activity, the campaign celebrates the role of dads in young athletes' lives.
Recently, P&G's Pampers brand has launched a dads-oriented campaign to celebrate the Fatherhood Award it had received.
In the US, the similar Gillette campaign features sprinter Tyson Gay. Americans are invited to submit the best advice their dad ever gave them using #Herestodad on Twitter.
In addition, Gillette and Gay will to donate $25,000 to Lafayette High School in Lexington, Kentucky where the athlete studied and from where his track career has begun. The donation is a part of Gillette's global 'Get Started' campaign aimed to inspire young men to achieve their goals.
To launch the 'Get Started' campaign, Gillette has partnered with 25 global ambassadors who pay a tribute to their respective organizations and communities where they received their great start in life. The schools will spend the donated money on improvement of its facilities and equipment.
«Gillette is intrinsically linked to great starts for more than 800 million men around the world every day,» added John Holding, marketing director, Gillette.  «It is heartwarming to see Tyson give back to the community that gave him a great start in his career and we're thrilled he has taken time out of his training and preparation to be a part of this special event.»