Landor Associates, a global WPP-owned branding and design firm, announced the opening of its 22nd office, located in Moscow, Russia. Following several years of experience with both global and local clients in the region, the rapid development of the Russian market made this the perfect time to expand the firm's presence on the ground.
"Expanding our offer across the globe is an important component of our future plans, and opening an office in Moscow could not have come at a better time," says Mary Zalla, chief executive officer of Landor. "Although this is our first office in Russia, we have already had great success, working with brands like Coors, Evian, Interpipe, Prominvest Bank, S7, and TSUM Kiev. We look forward to partnering with even more brands as we grow."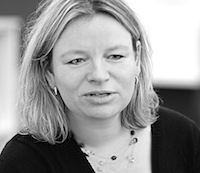 Photo: Emma Beckmann, Country Director at Landor Russia
Emma Beckmann, country director, with more than 17 years at Landor, has relocated from Germany to lead and grow the team in Moscow. During her time with Landor, she has worked in client services roles in the firm's London and Hamburg offices, with clients like Astrium, BASF, Bosch, DaimlerChrysler, and RWE.
"I've had the pleasure of working across several dynamic markets throughout my career, and am extremely excited about the potential in the Russian market, " says Beckmann. "This market is becoming increasingly sophisticated in terms of branding and marketing; there is a desire for evermore creative and effective solutions, and I can't wait to bring what I have learned from working across the Landor network to potential clients in Moscow."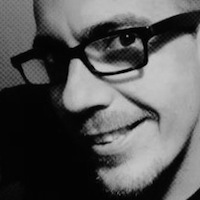 Photo: Nicolas Zeuss, Design Director at Landor Russia
Nicolas Zeuss joins Beckmann as a design director in the Moscow office. With over 13 years of design experience, he has worked internationally across a broad range of programs and disciplines. Zeuss arrived in Russia in 2004, where he took on an in-house, leadership design role with Ronsinter Restaurant Holdings, the country's biggest franchise restaurant business. He speaks fluent Spanish, English, Russian, and German.
Landor's Moscow office is the third new Landor office to open in 2012, following a renewed presence in Shanghai and Melbourne. The team will welcome local clients, contacts, and friends to the official office opening on 14 June.