LG Electronics and TP Vision, a company that produces TVs under Philips brand have founded the Smart TV Alliance to create a "non-proprietary ecosystem" for smart TVs application developers. Other Japanese TV manufacturers are also in the process of joining.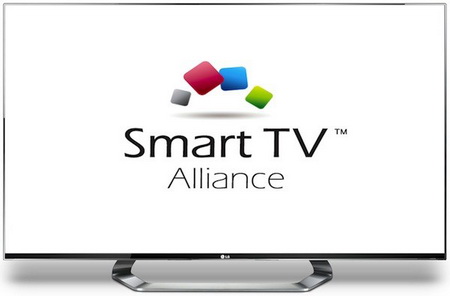 Photo: the Smart TV Alliance logo
Developers will be able to create apps that people will really like in a more convenient way avoiding testing on different platforms. The founding Smart TV partners have launched Smart TV Alliance Consortium web site for new partners to join them easily.
The consortium helps define technical specifications for developers to create apps once and run them on multiple TVs regardless of the platform. Developers can download a HTML5-based software development kit (SDK) for free at the web site. At the end of 2012, Smart TV Alliance plans to release SDK 2.0 software package for apps for 2013 TV sets.
«Before today, the Smart TV industry was a very difficult market for both TV manufacturers and application developers as TV's from different brands used different platforms and technologies,» said Bong-seok Kwon of LG Electronics, President of Smart TV Alliance. «Smart TV Alliance creates a larger playing field which encourages developers to create more and better TV applications at the same time giving manufacturers and consumers the richest source of movies-on-demand, music services, games, social networking and more.»
Smart TV Alliance welcomes any interested organizations to join.
In April, LG has rolled out a premium content service for CINEMA 3D Smart TV owners to use all the privileges of 3D world.