FIX, the first-of-its-kind clinically proven anti-aging beverage started hitting store shelves in the US, offering younger looking skin, and more healthy hair and nails, all within a 16 fluid ounce bottle with packaging designed by New York-based Little Big Brands.
"It's rare to come across something truly unique in the beverage category, so we were definitely intrigued by the FIX brand," said John Nunziato, creative director, Little Big Brands. "We feel the finished bottle is the optimal balance of technology and taste."
Each graphic and typographic element of package design was chosen to provide a careful balance of flavor cues, technology and modernity.
FIX is launching nationwide with four, zero calorie, light, refreshing, great-tasting flavors: Acai Raspberry, Orange Pineapple, Strawberry Kiwi, and Blueberry Pomegranate.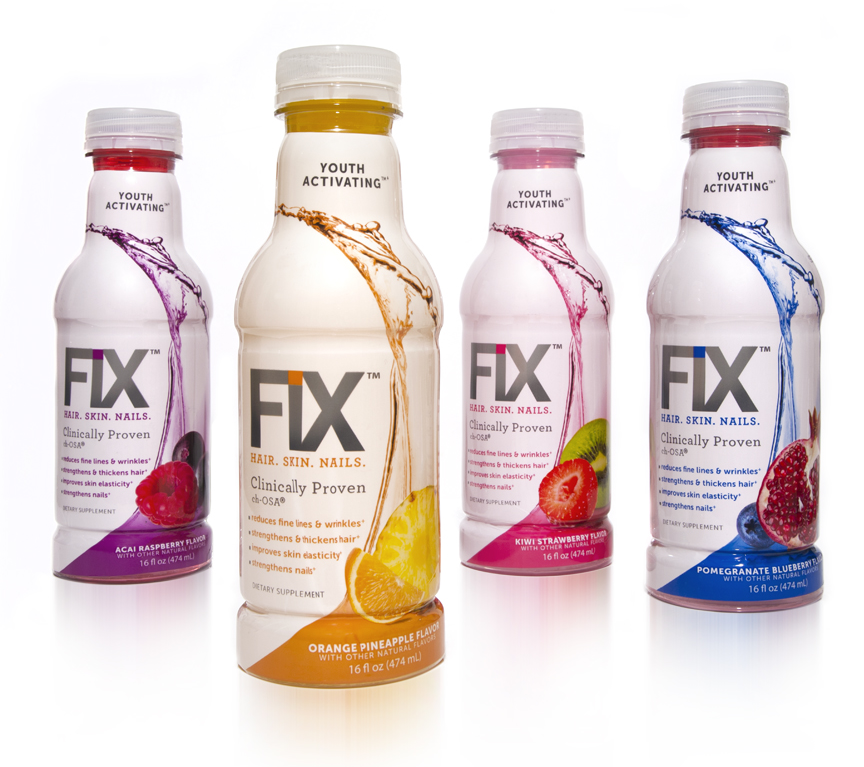 FIX functional beverages, package design and branding by Little Big Brands