Remember Diesel's underwear, which reflects the qualities of some of the most popular comic books superheroes? Now, Marvel Entertainment has teamed up with Reebok to offer people all around the globe an opportunity to get footwear, which could be a perfect match for the Diesel briefs. The sportswear giant has launched a line of sneakers, which pay tribute to iconic superheroes and villains from the comics universe, Captain America, Red Skull, Spider-Man, Venom, Wolverine, Sabretooth, Deadpool, Chamber, Black Widow and Emma Frost.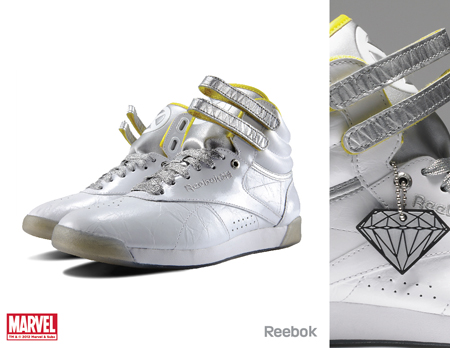 Photo: Reebok/Marvel collection, wwww.zombiebacons.tumblr.com
The Summer 2012 collection, which includes 10 styles for both men and women, are to hit the stores in the nearest future—the styles are designed by Anthony Petrie, who has managed to reflect the character's unique personality and preserve the true Reebok Classic nature at the same time. The comic books visual approach was used not only for designing the top of the footwear, but also extended to the inner soles—the Marvel characters are also featured inside sneakers. One of the sneakers in the pair is adorned with a character tag, which definitely adds to the graphic story atmosphere.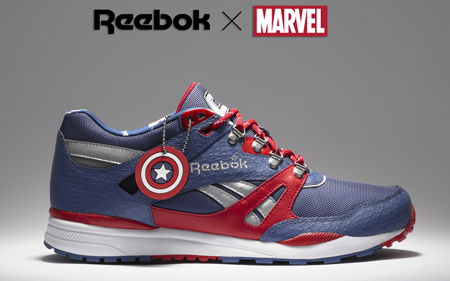 Photo: Reebok/Marvel collection, wwww.zombiebacons.tumblr.com
"Here is the first line of the Reebok X Marvel collaboration that I designed. I've been working with kid's footwear to create Spider-Man licensed shoes for a few years now, and finally, we can get some adult sizes for us grown-up nerds and nerd-ettes! The sneakers drop this summer at specific retailers," commented the designer.