More and more big name branding agencies tend to strengthen and broaden their expertise by entering exclusive partnership agreements with smaller cross-disciplinary players. Just two months ago we saw Identica announce an unprecedented form of partnership with Hyphen, and now another company — The Brand Union — is revealing its partner ties with Digit.
The latter, which is a London-based digital agency, positioning as a design company with technology at its core, joining the international branding expert The Brand Union, also a part of WPP media holding. The move creates a new partnership model and a unique client offer that unites world-class capabilities seamlessly from brand strategy and design through technology, interaction, implementation, and measurement.
The shared global client base includes Reckitt Benckiser, The Absolut Company, Vodafone, Microsoft, TNS, and the newly extended Team WPP relationship with Bank of America Merrill Lynch.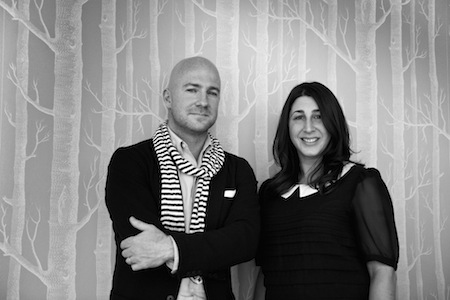 Photo: Toby Southgate (left) and Laura Simon (right)
Toby Southgate, CEO, UK & Ireland of The Brand Union comments, "Up to now, none of the global brand consultancies has established true cross-channel capabilities, in depth and with integrity. No digital agency has built global scale without evolving into a communications business. Together, Digit and The Brand Union can offer our clients a unique perspective on the challenges faced by brands today and, more importantly, tomorrow."
Laura Simon, Managing Director, Digit comments, "The opportunity to link brands more closely with everyday consumer interaction was too good to miss. The combination of talented people and contrasting yet complementary skillsets, means the thinking and the output for the client has relevance from the outset. The two agencies share the same ambition. These synergies make us a perfect fit."