Togetherness is high on both the cultural and commercial agenda as businesses and brands come together to 'partner' the Olympic Games. Just how these partnerships will play out come the middle of August is anybody's guess. But if profile has been raised and sales figures have increased then this association has served its purpose. Short-term partnerships are popular branding exercises to create excitement and exposure. But ultimately so is building long-term value and finding the right brand fit to maximise this is not always easy.
Swatch and Tiffany are currently fighting an acrimonious law suit after a failed partnership begun in 2007. Watches from an aspirational jewellery brand are usually a success and so partnering with a mass-market watch brand from the start did seem a strange step. Saying that, Tiffany may well have been trying to capitalise on the success achieved by other luxe/mass pairings. You only have to look at stores such as H&M and the success of their ongoing designer collaboration programme.
H&M and the chosen designer brands—Marni, Lanvin, Margiela—may be from different ends of the brand spectrum but they share the same value and core beliefs when it comes to a focus on quality, style. And, above all, they have a shared vision in terms of brand design and execution. And one can only imagine that this may well have contributed to the problems faced by Swatch and Tiffany. Swatch has always promulgated a colourful, kooky design aesthetic with Tiffany favouring a premium yet understated look. Was a lack of brand design synergy at the root of the problem?

Maison Martin Margiela partners with H&M
But, interestingly, at the same time as the law suit wrangle continues to play out in the media, Swatch are busy promoting their SS 2012 collection and leading with the news of their collaboration with Chinese fashion designer Uma Wang. Uma mixes embroidery with the traditional plastic of Swatch watches, using a colourful, textured pattern originating from the Yunnan Province in Southwest China in the first style. The second bold style sports the artist's name 'UMA WANG' embroidered on the strap. Both styles feature safety pin clock hands and perfectly showcase the best-known elements of both brands.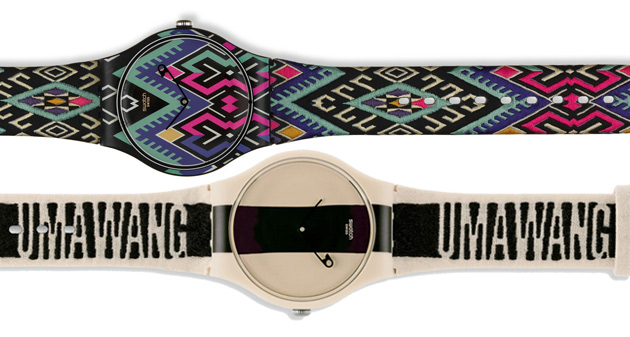 Swatch and Uma Wang partnership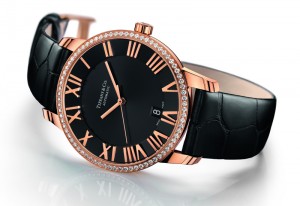 Tiffany and Swatch partnership
True brand collaborations should elongate not enervate. The most exciting developments for the brand industry—and the consumer—are inspirational collaborations that bring together two complementary partners to enrich each other's progress—and their progress together.
When it comes to celebrity branding and alliances, the populist view suggests that this is another publicity driven, short-term initiative that will either sink or swim. But, again, it comes down to finding a synergistic brand fit. Although it has been reported that Mothercare is, like many retailers, under financial pressure and facing up to a series of store closures, Mothercare does know its market and has still been investing in its celebrity partnerships and ambassadors. Recent stats show that—despite economic pressures—mums (and mums-to-be in particular) still want to emulate celeb mums in their purchases. By engaging with celebrities that mums can relate to—such as Myleene Klass and new partner Jools Oliver—to produce bespoke clothing ranges, Mothercare is cultivating equitable partnerships that have real worth.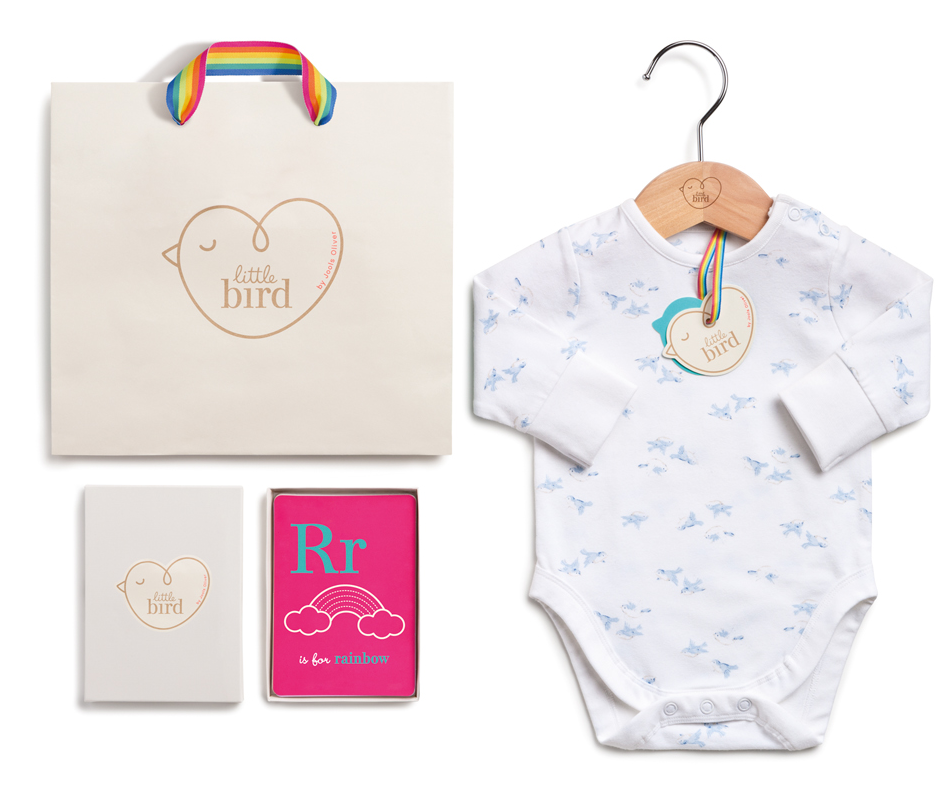 Photo: Little Bird's brand identity, by Pearlfisher
Mothercare's values of timeless and enduring care and quality, combined with Jools Oliver's loving, modern and unique approach to motherhood have combined to create the perfect partnership. 'Little Bird' is the unique and fresh expression of this collaboration—embodied in a range of practical but stylish items with an emotive, characterful and individual design.
True collaborations and partnerships not only create immediate excitement but also build equity for the future— reinforcing brands' unique position and strengthening their relationship with consumers. And that's priceless.
About the Author

Darren Foley, Managing Director at Pearlfisher, London, joined the company in 2002 as Realisation Director, inventing the concept of realisation and advocating a design process in which our technical and creative teams work in harmony from the beginning. He has worked in the design industry for close to 25 years, starting out as a junior production artist, and amassing an unparalleled depth of knowledge for the discipline.