This week sees the introduction of a new brand identity and packaging redesign of Strongbow, created by London design agency Bulletproof for the HEINEKEN-owned brand.
Lucy Harman, Brand Manager, Strongbow at HEINEKEN said, "Bulletproof have successfully created a new iconic brand marque and distinctive design elements that will help widen Strongbow's consumer appeal and reinforce the brand's position as market leader. The brand icon is modern and dynamic whilst retaining a link with the past, reflecting the brand's strong, masculine image."
The embellished version of the arrow device, with exploding fruit photography, works to create impact and standout, whilst strongly reinforcing refreshment cues on secondary packaging and brand communications.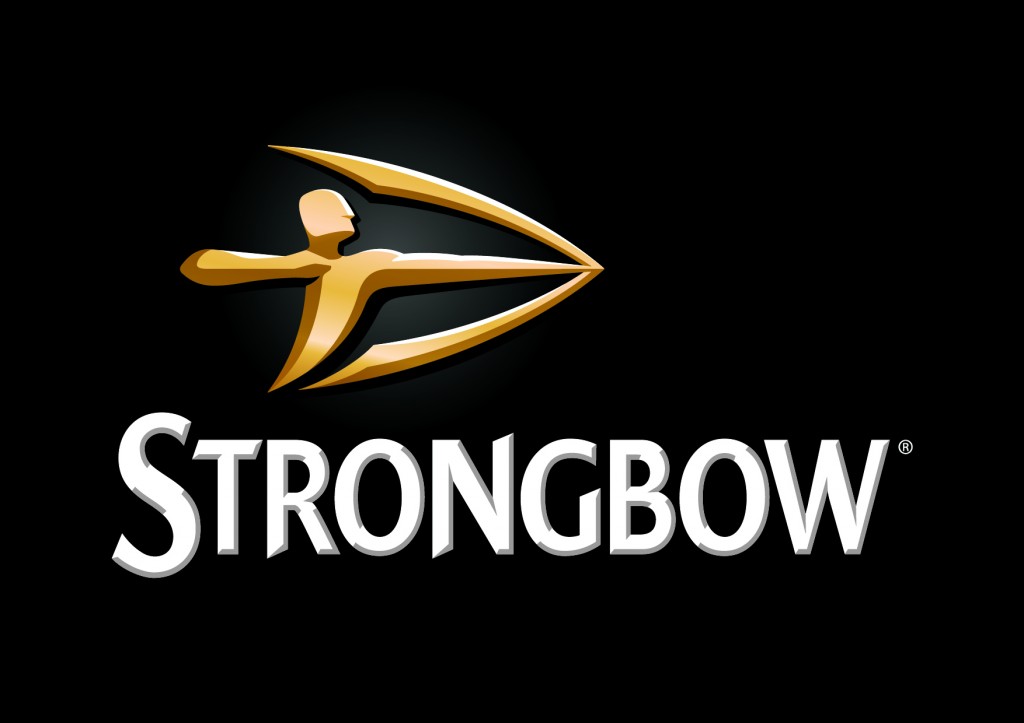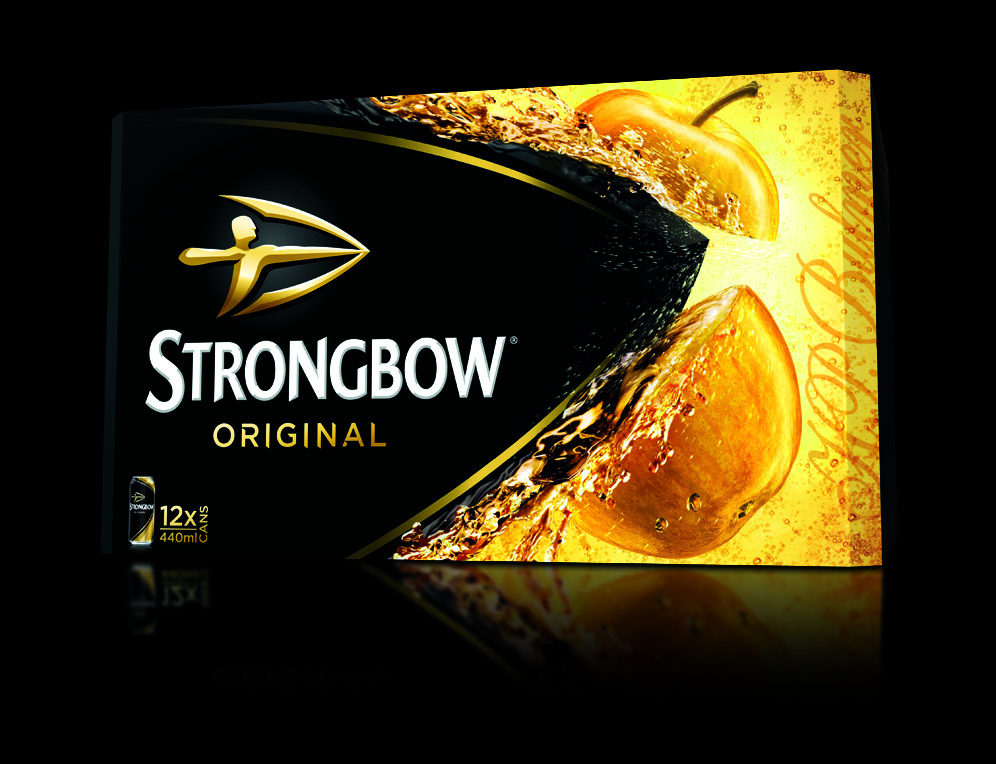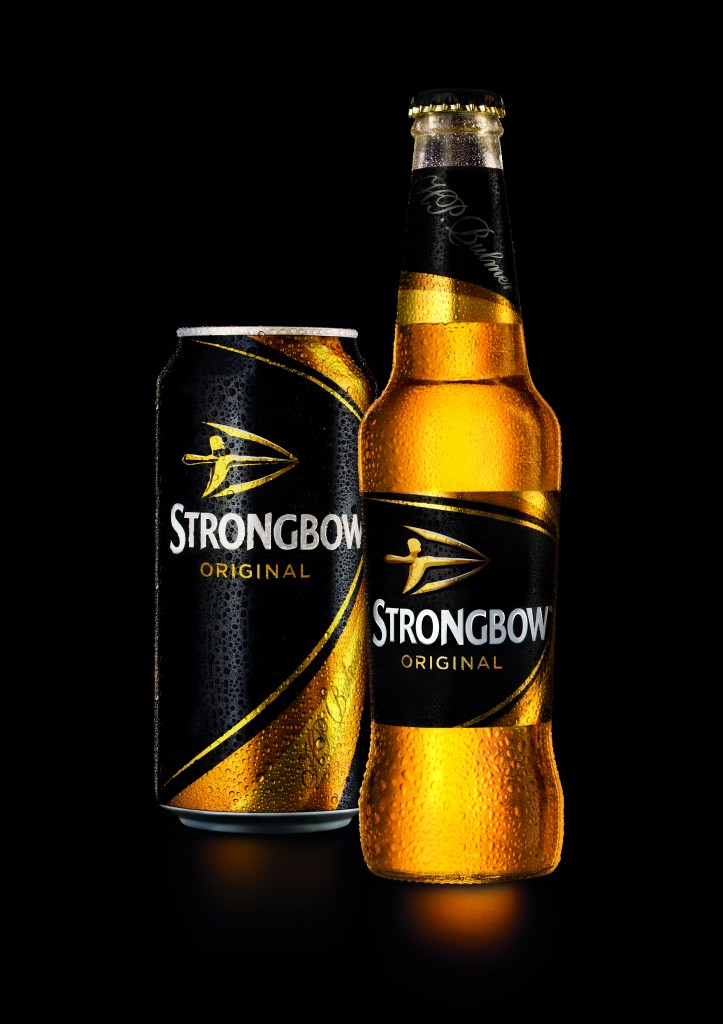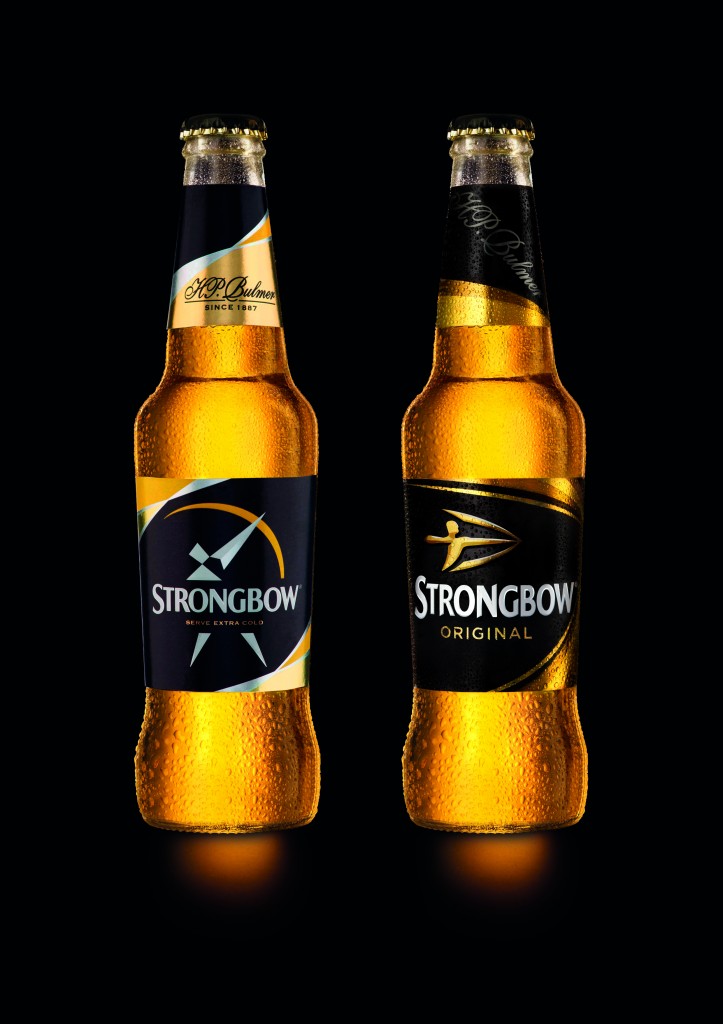 Photo: Strongbow package design: before (left) and after (right)