Research, being a vital initial part of any brand activities, is becoming more sophisticated in terms of techniques and methods year by year. In the interview to Popsop, a Director at River Research, Zoe Best, who heads up the agency's Innovation offer, explains which new innovative techniques have come into play recently, shares her vision on what's a real value of the research for a brand, and  how her relatively small independent agency manages to work globally providing a boutique service.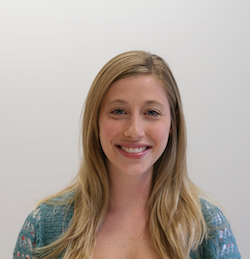 Popsop: Do you consider River to be a startup?
Zoe Best: When River started back in 2008, we were the young, bold agency setting up just as the credit crunch hit. This was a powerful story to take to new client and it worked well for us then. But we have moved beyond this now and see ourselves as an established research and insight agency with a clear vision and global client list.
Popsop: So, what's your vision?
Zoe Best: I think, as a research agency, River is about more than just effective research methods and techniques. Our vision is to see our research in action, not filed as a report on a shelf. We want to generate deep consumer insights that go on to inspire great marketing. To do this, we often run interactive workshop sessions with our clients to help them implement the research findings or build them into their strategy. We work hard to champion the voice of the consumer, bringing them to life in a range of engaging ways (such as video) so our client really understands the consumers' needs and can go on to develop compelling products, brands and communication.
Popsop: Who are your clients? Do you have any specific sectors you specialise in?
Zoe Best: River works mostly within telecoms, retail and FMCG. Generally, we are trying to target global research and innovation teams, and have done work for teams like Breakthrough Innovation at Kraft and the Global Nutrition Group at PepsiCo, so our clients are not necessarily based in the UK.
Popsop: You say River works with global clients such as PepsiCo, Nokia and Kraft. How do you compete with such monsters as TNS, Synovate, Nielsen?
Zoe Best: I think we see ourselves as very different from well known agencies such as these. I haven't actually worked for any of these companies, so my comments are based on perceptions, but clients tell us they like to work with us because we have global reach, whilst offering a boutique service. River is about immersion, diving deep into the world of consumers and our clients and bringing these two together. We are independent and so our clients benefit from a small, consistent team, with senior level involvement throughout the project. The team at the debrief is the team that carried out the research. This closeness helps narrow the gap between the client and the consumer, which as I mentioned already is something we are always striving to do.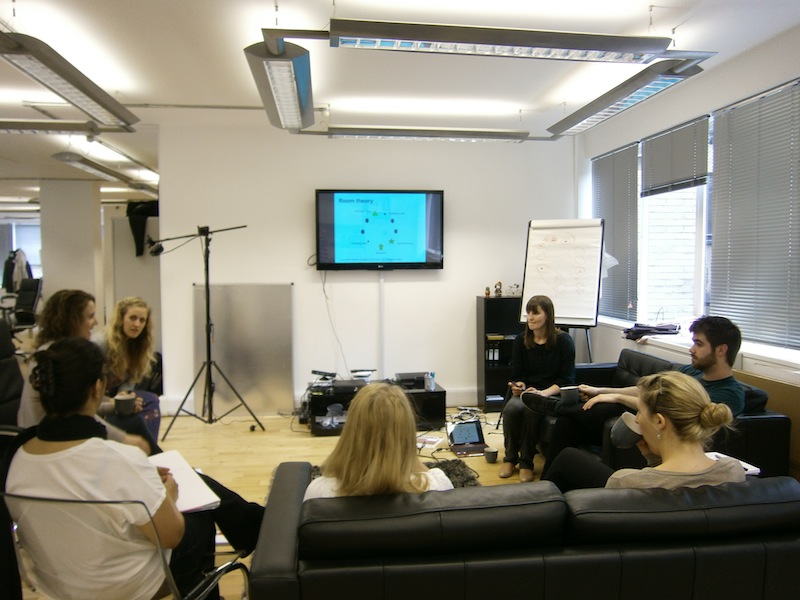 Photo: River's team
Popsop: How do you manage to run research studies in international markets from Moscow to Cape Town, being located in London?
Zoe Best: Well, about 75% of our work is international and a lot of it is in emerging markets so we have a pretty good system for managing global studies. We rely a lot on local partners, who are invaluable to us because they speak the local language and understand the culture. But, in line with our 'immersion' philosophy we also personally travel to all face-to-face research. This ensures we understand the consumers' attitudes and behaviours first hand and can then interpret and make recommendations on the back of this for our clients.  We also have a dedicated operations team at River in London who support on the logistical side of international project management.
We are also increasingly using new innovative techniques to connect with consumers (wherever in the world they are) without actually being there.
Popsop: What do you mean by 'innovative' techniques?
Zoe Best: Digital tools that mean we can step into the consumers' lives without actually being there. The two main ones we are using at the moment are online communities and our very own ethnographic app – River-View.
Basically, the River-View Smartphone app is an 'anytime observation' tool. It allows respondents to capture whatever the see (via photo / video) or tell us about how they feel (via voice recorder / notes function). What they capture is automatically uploaded to an online portal where the research team can view and analyse the information.
An online community is a collection of consumers recruited to a secure online space where we can engage with them for a period of up to 6 weeks. In this space we can learn all sorts of things about consumers' lives by setting different tasks and discussion topics. For example, we can ask them to keep a diary in the community, start a discussion on a certain brand, share some new product ideas… the possibilities are endless really. Clients can get involved and chat to consumers too so it's really empowering for them also.
Both these techniques are ways for both us and our clients to engage with and learn about consumers, without actually being with them. And in some ways they are an even richer source of understanding than traditional face-to-face research as we have a window into their world for several weeks.
Popsop: Do you develop the software for online research projects yourselves?
Zoe Best: No, we collaborate with a third-party company, who works on a technical side of things and creates the software.
Popsop: What was your recent most challenging and complex project — subject, country, prospective?
I recently did a study for a global food and drink company in Latin America. It was complex because it was across multiple markets and we were delivering the research for a cross-functional team (marketing, R&D, insight, business development). We had to work hard to make sure everyone's needs were met so that the research would be actionable for the business. It was a high priority study as the business was looking at stretching an existing brand into a new category. Therefore, we had to cover a lot of ground in the research and quickly translate market and consumer understanding into new product ideas. We ran a series of in-market workshops to facilitate this. It was an exciting study to work on and I hope to see one of the ideas we developed on the market in Latin America one day, but it is still early days.
Popsop: Do you think that research can bring real value to a brand? In some interview Sir Richard Branson once said: "Never rely on any researches. Trust your own gut feeling". How would you comment on that?
Zoe Best: That's an interesting debate. For example, we are working with one client, who is a US-based company in a lifestyle business. They've seen amazing growth in recent years, although they have never done any research, relying on that sort of 'gut'.  Now the company has got a new CEO, who graduated from the Kellogg School of Management and claims that any key decisions can't be based solely on gut. As a researcher it might be a bit controversial for me to say this, but I think you do need a bit of gut – it helps you form hypotheses'. But I would argue strongly that any key business decision needs to be supported by sound consumer insight – the consumer should be central to the business strategy in this sense.
Popsop: How do you see the future of the research? Where is it going as a discipline?
Zoe Best: I think the future of research will continue to be very fast-paced and exciting. In terms of techniques, I do think the future is increasingly on digital channels. We live more of our lives online so this would seem a natural progression. I see it as not just replicating research methods we use offline – online, like running online groups or doing SMS / online surveys. What we are doing at River is using new techniques that actually leverage digital channels. Our River-View App and Online Communities allow us to see much deeper into consumers' worlds (both their real and digital lives). We do not see these as replacing face-to-face, but more about enhancing it. This is the future I think.
Popsop: You seem to be really passionate about your job, don't you?
Zoe Best: Yes, I still feel I'm lucky. Actually, research is not something I always wanted to do in life, I could have chosen many different options after graduating from Cambridge University. But I'm happy I have a job that I look forward to going to every day. I took a risk join River in the recession, when it was a 6-month startup company with just 4 people on the team, working literally from home, but it paid off. Now River has 19 Soho-based specialists and we are looking to open an office in Chicago. Honestly, I feel very proud to have been a part of this journey, seeing our own growth, working  on so many interesting studies that have taken me all over the world (from Manila to Mexico City) and helping our clients grow their business.