adidas, the official sponsor of London 2012, has signed the biggest print advertising deal of the 2012 Games, which launch today, July 27. The sportswear apparel manufacturer will feature its prints on the Metro cover every day the main Games last, 17 days in total, celebrating the Team GB athletes and sport activities on the whole.
"A consecutive cover wrap of this scale has never been done before, and demonstrates our commitment to driving stand-out as a partner of London 2012," commented Nick Craggs, UK marketing director at adidas in the piece by Guardian.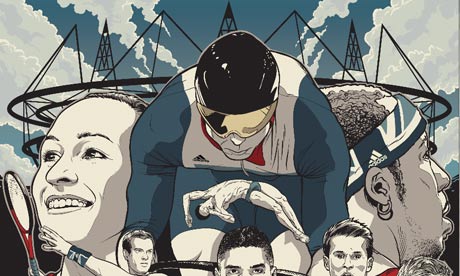 Photo: adidas' Metro cover wraps, www.guardian.co.uk
For this project, which as Guardian reports "is understood to be worth about £2.25m," adidas teamed up with illustrators and artists Sid Lee in and The Church of London, which created cover wraps featuring Jessica Ennis, Sir Chris Hoy, Bradley Wiggins and Tom Daley among a few. For the start, today adidas releases an image of several Team GB stars, and each day it will present a new visual dedicated to the athlete who will be competing that day.
"For the Olympics, Metro will be publishing seven days a week, so we wanted stand-out," said Kenny Campbell, editor of the Associated Newspapers freesheet.