Apple wants to stay the most popular tablet producer on the market and to compete with Google and Microsoft it is to release a smaller version of the iPad by the end of 2012.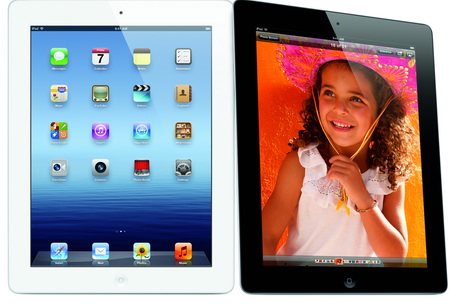 Photo: the latest iPad, from apple.com
The new iPad would feature a screen measuring between seven and eight inches instead of the standard 9.7-inch screen of the previous three versions. It would not sport the retina display introduced with the latest iPad in March, says Bloomberg.
It will be the Apple's response to the thin Google's Nexus 7 and Microsoft's Surface with a slick keyboard case, a tablet that is yet to hit the stores later this year.
The latest, third iPad ranges in price from $499 to $829. The 'iPad mini' would cost much cheaper than it's traditional version and have a price closer to Google's Nexus 7 tablet and Amazon's Kindle Fire, both of which have 7-inch screens and cost $199, though the Nexus 7, manufactured by Asustek Computer Inc., has a faster processor and better battery life than the Kindle Fire, and features a front-facing camera. 
"It would be the competitors' worst nightmare," said Shaw Wu, an analyst at Sterne Agee & Leach Inc. in an interview to Bloomberg. "The ball is in Apple's court."
Apple wouldn't loose in this game in profit as well. Wu said that the gross margin on the latest iPad is about 37 percent and Apple could earn a similar profit on a smaller iPad because it will use the cheaper screen.