Apple is expected to release its iPhone 5, the next in the generation, in mid-September. This is more then two weeks earlier than the presentation of the latest version, iPhone 4S which was unveiled on October 4, 2011.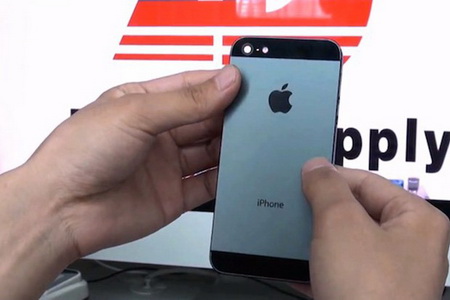 Photo: the new iPhone might look like that, from wired.co.uk
The new iconic phone is said to feature a new 'nano-sim' system and a new 19-pin power control connector instead the 30-pin one that was first introduced in 2003. In U.S. iPhone 5 might also be 4G mobile broadband capable, says The Guardian.
The nano-sim which the new device would sport is 40% smaller even than the micro-sim used in other smartphones including iPhone 4S, Samsung Galaxy S3 and Nokia Lumia range.
The information has leaked via Taiwanese electronics news site Digitimes which said that Pegatron, a contract manufacturer, has begun making the new iPhone as well as new versions of the iPad at its factory in Shanghai. The phone case might also become longer.
According to iMore, Apple would offer an adapter to enable 19-pin the next iPhone to link to older 30-pin connectors and accessories. The iPad mini and new iPod nano are also to be announced in September. Apple declined to comment on speculations.
The demand on iPhone remains high. According to a survey carried out by Change Wave Research, "a poll of 4,042 American consumers found 14% very likely to buy one, and 17% somewhat likely to".