Iconic film director David Lynch (Twin Peaks, Blue Velvet) has created a new limited-edition bottle for Dom Perignon 2003 and the Rosé 2000.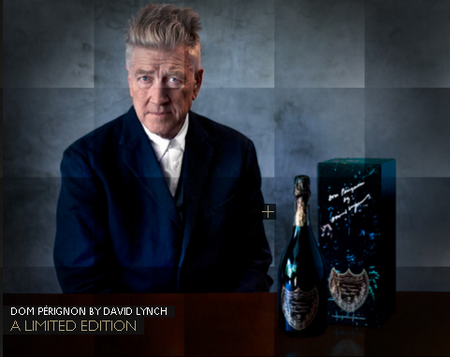 Photo: David Lynch and the bottle designed by himself, from domperignon.com
The new luxury champagne bottle is entitled 'Power of Creation' and was introduced on Monday night in Los Angeles at a party, says Decanter. The event was headlined with a short film by Luke Gilford.
Last year, Lynch made a series of experimental photos for the Dom Perignon December campaign. The new designs reflect the idea of a magic theatre, of something secret and not explicable—just in Lynch's style.
The film director said that this work was "a process of tuning in and then through experimentation getting something that expresses the essential nature."
The box for the bottle feature silk ribbons which serve to 'raise the curtain' and unveil the inside of the box where a bottle Dom Perignon2003 incharcoal-hued glass or Rosé 2000 in violet color are found. Additionally, Lynch has also designed the décor for ten Dom Pérignon Vintage 2000 jeroboams and ten Dom Pérignon Rosé Vintage 1998 jeroboams.
"The power of creation is a sixth sense: the instinct of psychic, the intuition of a scout, the inspiration of a visionary, the dream of an artist. It transcends savoir-faire, breaking the rules, reveling other worlds and giving birth to unknown attractions" says the Dom Perignon web site.
The limited edition bottles will be available in theUKfrom mid-October, priced at around £120 for the Dom Perignon Blanc 2003, and around £240 for the Rosé 2000.
Dom Perignon said in a press release that the collaboration is natural, since the Champaign house and Lynch have much in common, including "mystery, intensity, commitment, time, the constant reinvention of the self, and above all, absolute faith in the power of creation."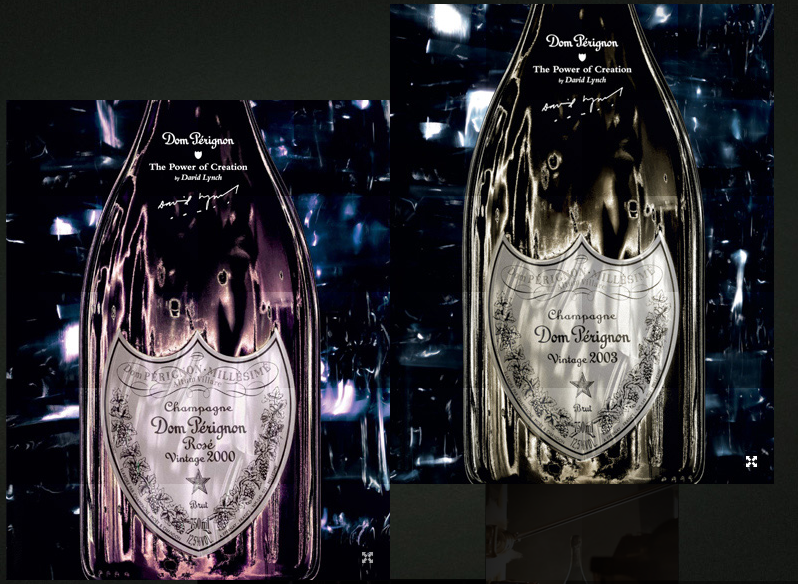 Photo: the new Lynch's bottles of Dom Perignon, clickable