While many brands celebrate summer time with music events both online like Heinz and offline like Malibu, MTV extends the festive season to the beginning of fall and launches the 2012 Closer to My Dreams Tour, featuring some of the hottest young music stars in hip hop.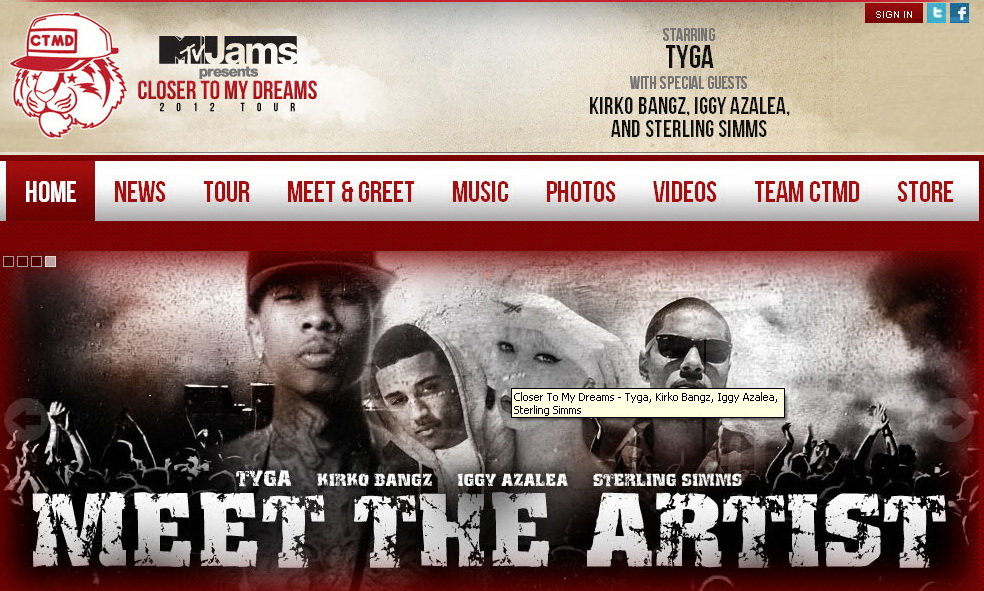 Photo: a snapshot from www.closertomydreams.com, clickable
The tour, which kicks off on September 4, is in its second year now. The tour was launched not only to promote emerging artists but to make them superstars. Supported by Reebok, the Tour will visit 15 different cities across the U.S.One of the most popular young hip hop performers Tyga will headline the tour again this year. He is a 2011 Grammy nominee for 'Best Rap/Sung Collaboration' and participated in the 2011 tour. Other artists include Iggy Azalea, Kirko Bangz and Sterling Simms.
"With these young stars making an impact on the music charts and MTV's successful history of introducing the hottest new talent, the 2012 Closer To My Dreams Tour is one of the most sizzling bills of the summer concert season, and a must-attend live experience not to be missed," says the official press release.
MTV also arranges various engaging activities for fans. Young people will be able to 'meet and greet' the celebs, watch their videos online and more. Tickets and information about the artists are available at www.CloserToMyDreams.com.