First in Europe, PepsiCo Inc. introduces an 'innovative' sugar-free energy cola rich in caffeine—Pepsi Kick—on the Dutch market. Initially launched in Mexico in 2009, the product had been a great success and took 44% share of the local energy drinks market.
The launch is supported by the ad campaign by the Amsterdam-based FHV/BBDO, followed by a nationwide promotion and sampling activities. Prints were created by a renowned Spanish illustrator Alex Trochut.
Pepsi Kick comes in 0.5 L plastic bottles very much resembling another energy variant from PepsiCo — Pepsi Max.
Caroline Henneman, Senior Brand Manager at PepsiCo Beverages Netherlands, comments: «It is time for the next step in the cola segment. Research shows that half of consumers seek some extra energy sources between 3 and  5 pm. Pepsi Kick provides a reviving effect of an energy drink with a familiar taste, while does not contain sugar».

Photo: the bottle of Pepsi Kick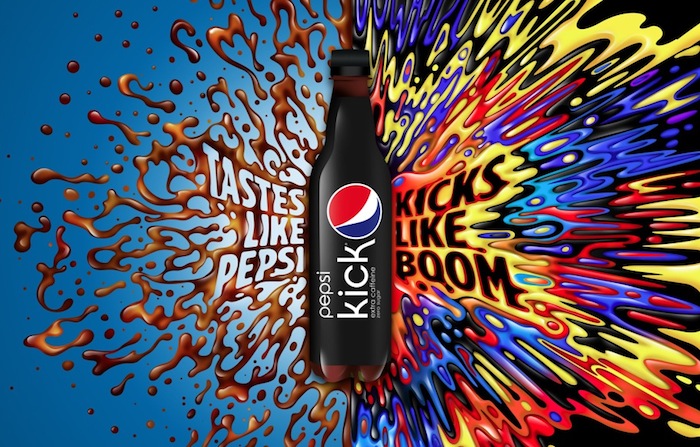 Photo: Pepsi Kick print, by Alex Trochut