We talked with the executives of LPK company, which claims to be the world's largest employee-owned brand design agency with offices in North America, Europe and Asia. Richard Cleveland and Samuel Charlier told Popsop about how that employee ownership scheme works, what the European offices are up to and why clients consider LPK a «happy brand».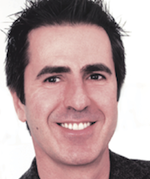 Popsop: In a short simple phrase, what does LPK do and what's your unique selling point as a strategy, design and innovation international expert for brands?
Samuel Charlier: LPK is an independent brand consultancy with offices in North America, Europe and Asia.  Our organic expansion has meant we have a global DNA: the LPK experience, whether in North America, Europe or Asia is consistent with our values. To our clients this offers seamless global connectivity with on-the-ground regional expertise and opinion.
Being privately owned is a rarity for a business of our size — we encourage openness, transparency and shared responsibility: it's a very demanding but democratic environment with a high level of mutual respect.
Our heritage is packaging design but our passion and POD lies in pure brand consultancy – from consumer understanding to brand insight to brand expression – with the final expression clearly representing the journey..
Popsop: Have you adopted the same business processes and unified creative, strategic, client servicing approach across all LPK regional offices?
Samuel Charlier: Yes, we have.  We never acquired companies into our group.  Our offices in Geneva, London, Frankfurt, Singapore and Guangzhou were built from the ground up.
Richard Cleveland: We've never really seen our offices as separate entities. Our European offices and indeed the entire global LPK network work as a single mechanism – people move and interact from one office to another depending on clients' needs.
Popsop: Looking at the company's timeline, what has been your expansion strategy? Which regional office is the newest?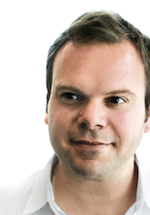 Richard Cleveland: LPK's US-based mother company is the oldest with a head office in Cincinnati.  The European offices in Frankfurt and Geneva were set up about 7 years ago, initially looking after the regional needs for some of our global brands. The London office opened 5 years ago — the objective being to develop and grow our offering, which in turn deepened existing relationships and opened the door to new opportunities.
Our Asian offices in Singapore and Guangzhou are the newest in the group and the European offices are increasingly supporting them in meeting the demands of their clients.
Popsop: Do any of your regional offices have a specific focus on some disciplines or type of services?  How many people work on the non-US teams vs the head office?
Richard Cleveland: We work as a global team that allows for a flow to the work philosophy: staff, mostly business leaders, move freely between offices depending on who owns the client relationship.
Our Geneva office is focused primarily on Client Servicing. Creative and Strategy work is led out of London, while Frankfurt focuses mainly on implementation and production.
We employ approximately 70 staff across our European offices, 250 in North America & Asia.
Popsop: There's an interesting fact that LPK is an employee-owned agency. Does any employee despite the position and experience with the company hold shares?  How do you manage this and, in general, how does it work?
Samuel Charlier: In our North American office, LPK stakeholders are shareholders. We are currently investigating employee benefit constructs country by county, to ensure that employees benefit fairly and equitably worldwide.
We invest and reward our staff, which helps us to attract and retain the best people in the industry. That's really a large part of our success.
Popsop: How did recession influence your businesses?
Samuel Charlier: We've been fortunate to have double-digit growth in the last 3 years and we are forecasting growth this year too.  Regarding the recession: the last few years have been challenging and we, like all global networks, were further hampered by currency instability.   However, times like these increase focus in driving effectiveness, which in turn builds business.  It's tough, but it's rewarding.
Popsop: Do you share the figures on financial performance? What is LPK's turnover now and how has the indices changed over recent last years?
Samuel Charlier: Yes, last year LPK had a turnover $65M.
Popsop: Speaking of the UK office.  It is relatively 'young', as had been opened 5 years ago and now has about 25 people.  What are your typical projects in London, what kind of clients do you work with here?
Richard Cleveland: The range is broad – strategic insight and brand building projects for Global FMCG companies, through to more niche start up brands. There has to be 'a big idea' at the heart of everything we do – the scale of the need and the business might determine the approach but the ethos is the same.
Popsop: Who are your main competitors/peers in London?
Richard Cleveland: Successful brand consultancies delivering similar services such as Landor, JKR and Turner Duckworth to name a few.
Popsop: What's your approach to new business development?
Samuel Charlier: Our new business strategy is focused in three tiers: multi-national brands, which is the mainstay of our business, international and regional "boutique" brands.
This approach is an important driver in LPK's success in recruiting and retaining employees able to deliver our mission: to be a global creative authority people turn to when they want to make a powerful and positive difference with their brands.
Richard Cleveland: The last couple of years has seen LPK in Europe truly deliver the promise — bringing the creativity, vision and courage brands need to be extraordinary. From a European offer that started 7 years ago focused primarily on regional adaptation, we now have case studies, born in this region that are setting benchmarks for our company globally.
Popsop: LPK has built a successful internationally recognized name in the brand and design industry.  What is your "recipe of success"?
Samuel Charlier: It's a mix of factors: LPK is privately owned which means we can take care of our employees to a degree not always possible in a P&L.
We are transparent and honest which builds trust –- and we're curious by nature, which means we seek out solutions and opportunities in unexpected and effective ways. Given our makeup, we're also instinctively collaborative and accountable in driving excellence.
In recent client feedback, I was told that "LPK is a happy brand".  It's such a simple statement, and I love it because you can't manufacture it.
Richard Cleveland: We have fun. As a creative agency, you have to enjoy what you do. Of course there's an expected professionalism and dedication but we know how vital it is to play each day and have a good time. It feeds creativity and infuses the environment in which you work.