High-quality coffee and great music always sync. Knowing that, Starbucks creates special-edition music albums to celebrate seasons or occasions, ranging from Charismas and Thanksgiving Day to Chinese New Year or, just like it's now, summer and Latin culture. The new compilation of songs by modern Latin artists, Café con Musica, is created by Nacional Record and celebrates the new wave in modern Latin music and introduces new names, including Colombian fusion act Aterciopelados, hip hop artist Ana Tijoux and electronic DJs Nortec Collective, to Starbucks fans in the USA.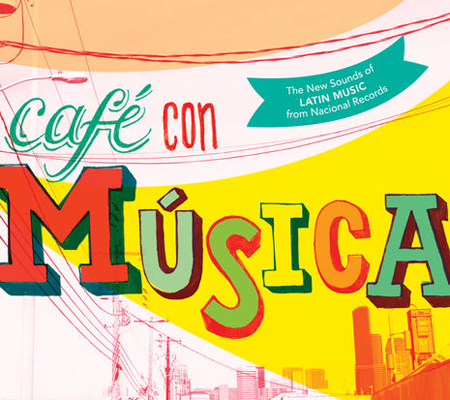 Photo: A cover of the Café con Musica album
"This is a snapshot of the current Latin alternative scene featuring an international array of artists exploring a range of genres, from rock to electronica and beyond. Working with Nacional Records, the foremost source of exciting new sounds from Latin musicians, we offer an introduction to elite talent from a thriving musical movement," writes the description to the 16-track album. The new compilation represents a mix of genres—electronic, pop, rock, jazz—with a focus on the drive and energy the music gives, not on some particular style. The cover perfectly mirrors the approach, it's vibrant and juicy, with the prevailing yellow and green tones.
The compilation of tracks by artists from Bronx, San Francisco, Tijuana, Chile and Barcelona will be available at participating Starbucks stores and online from June 19 through July 17—the disc of both mainstreaming and less known modern Latino music costs $12.95. Starbucks not only offers ready music product to its consumers, but also connects them with artists and bands—last week, on June 25, the coffee giant hosted #HanginwithMaroon5—Google+ Hangout with Maroon 5 members Adam Levine and James Valentine—for a few My Starbucks Rewards members and Starbucks Partners (employees). The brand also sells Maroon 5's Overexposed album at the same price, $12.95.