Starbucks Coffee Company, LBP Manufacturing and Henkel have introduced a new hot-cup sleeve entitled EarthSleeve. The new product allows reduction in overall material usage. It also increases the post-consumer content savings of nearly 100,000 trees.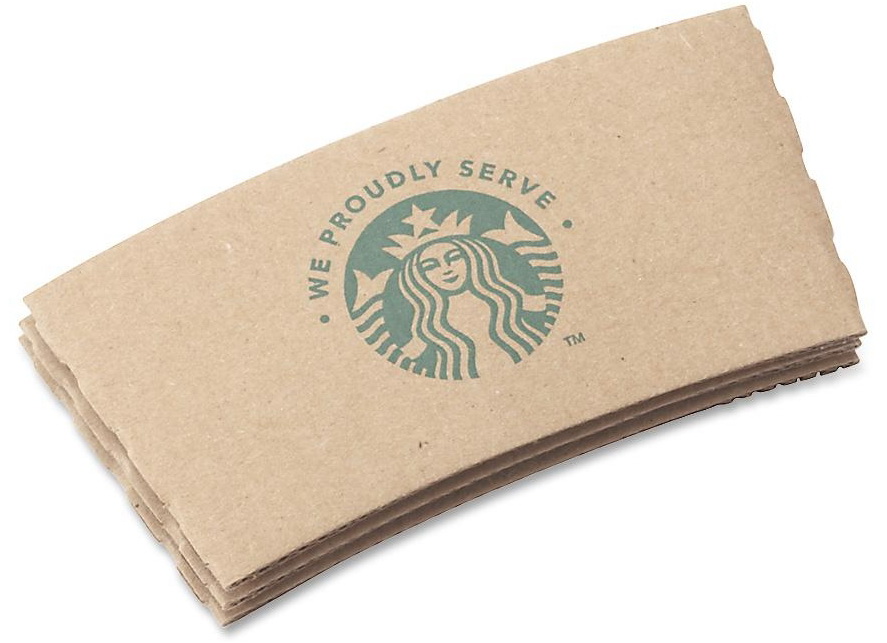 Photo: a standard Starbucks hot-cup sleeve, from www.beachaudio.com, clickable
EarthSleeve is manufactured inCicero,Illinoisby LBP Manufacturing for Starbucks with Henkel adhesive solutions. The product enables to decrease raw fiber material by 34% and increase post-consumer content by 25%. The product is fully compostable and has recently been approved for repulpability by Western Michigan University. Starbucks' market share is nearly a half of the overall hot cup sleeves production in the United States and the new EarthSleeve benefits the industry in all senses.
"At Starbucks we are constantly looking to innovate in ways that make our world a better place," said Cliff Burrows, president of the Americas for Starbucks. "This product represents how the integration of our environmental values and collaboration with like-minded organizations can create significant impact."
The EarthSleeve™ is currently being introduced into Starbucks locations across theUnited StatesandCanadaand might roll out to the global market later.