Saying that every drop counts, adidas has developed a line of T-shirts that are made using the DryDye technology—fabric is dyed with compressed carbon dioxide (CO2) rather than water.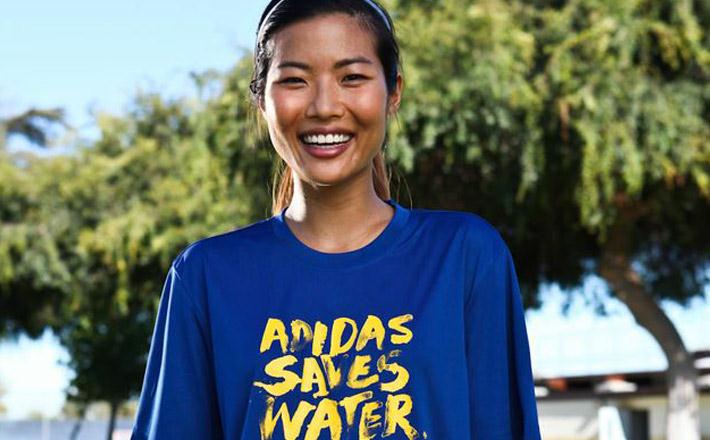 Photo: adidas DryDye t-shirt, clickable
According to the company's research, it takes one Mediterranean Seaevery two years to dye the world's clothing. "This is the adidas approach to making the world a Better Place, and this is why we teamed up with the Yeh Group who revolutionized the clothing industry with DryDye, technology that puts color into our clothes while keeping the water in the Mediterranean where it belongs" says the company on its website.
adidas, a member of the Sustainable Apparel Coalition (SAC), which last month introduced the Higg Index as a tool for measuring sustainability across the entire apparel industry, developed the technology over the last five years in collaboration with Thailand's Yeh Group. The new technology uses zero water for dyeing, while a typical shirt needs 25 liters to become colorful. DryDye also reduces chemical use by 50 percent. Last year, adidas also joined the Dow Jones Sustainability Indexes.
For now, adidas has produced 50,000 DryDye tees with prints explaining the innovation. The company saved1,200,000 litersof water. Over the next few seasons adidas is intended to use the DryDye for more apparel pieces. An innovation supporting the technology has been rolled out online.